We add frequently asked questions (FAQs) and answers about Fit2B and Exercise to this page every week! Scroll down to see them all.
Contact us with your questions today!
One of the most common questions we get is, "How do I watch your workouts?" We answer that question in this 40-second funny video with Bethany. Incidentally, once you join, all the links on our site open up to you, and you watch our workouts the same way you watch this video: by clicking the play button :
What if I can't connect my PC or laptop to my TV?
Roku is your best option for viewing us on your big screen. AppleTV and ChromeCast also work well with our site. But we kept those without huge television screens in mind when we were designing Fit2B. If you are traveling or on the road, you won't always be able to hook up to a big screen. Why should that stop you from exercising in your bedroom, hotel room, living room or at a friend's house. Once you sign up and we grant you access to the site, you can use ANY computer. Just login, pick a workout, and get moving or meditating! If you're willing to do yoga from an app, you can certainly do it on your computer!
How do I get Fit2B on my AppleTV?
The trick is to make sure your iphone or ipad or even laptop are all upgraded to the latest version AND that they are on the same wireless network as your appleTV… Once your sure of that, you start by playing the video on your device and a little TV will appear in the lower corner of the device. Tap that and select your appleTV. This video HERE on this link does a great job of showing a couple ways to get it done quickly and easily!
How do I get Fit2B through my ChromeCast?
You can't cast from chrome on your phone or tablet. Happily, it's more simple than that. It if you have a computer with chrome on it, just "cast" the tab with the video and then have it go full screen. The speed of your internet service does affect it. Basically the device grabs the video from the wifi connection. Sometimes pointing the device in different directions helps. Learn more from chromecast by clicking HERE.
How do I get Fit2B through my Roku?
Fit2B has a Roku Channel!  If you're a member then you can access the channel for free!  Visit our Roku page for step by step set up instructions and to enter your access code.
If you have our Roku Channel set up and are experiencing streaming issues here are some things to try.
Reset your Roku.  Unplug your Roku device for 10 seconds then allow it to reboot.
Delete the Fit2b app and reinstall.
Is your internet working properly?
If it says "video unavailable" then check your internet filters.  We use anatomical terms which devices like Circle will halt even if we only use the Latin term for calf muscles.
How do I edit my profile or change my name and visibility on Fit2B?
Once logged in, hover the mouse over your profile in the top right corner of the site and click 'Edit My Profile' in the drop down menu. Under the 'Name' section of your profile page, you will find 'Display name publicly as'. Click on the arrow for options of what you would like your display name on the site to be. Once you choose, scroll down to the bottom and click 'Update Profile'.
What happens if Fit2B ever experiences a DOS attack and the site is down for a few days?
DOS stands for Denial Of Service, and basically what it means is that some mean person, (really really mean person) for one reason or another, decides to create millions sometimes billions of "requests" to your website. Basically the same thing as a billion people trying to all access Fit2B.com a the same exact time! Needless to say that if / when something like that happens, our servers get a little sluggish and sometimes don't respond at all!  Now, we use one of the most impressive hosting facilities in the world, and they are really good about defending against things like this, but every so often something slips through 🙁 At the end of the day in our society, we all have become pretty dog gone used to the internet, we use it every day on all kinds of devices, (even new refrigerators are connected these days), but the internet is actually pretty new, and kind of still the wild west in a lot of ways, sometimes even the best companies have problems (like target and google)… Our promise to you is that we will always do our best to make sure our site offers fun, useful, professional, and reliable services! This means that we are going to work our butts off to make sure your service is always ready to go for you when you want and need it, but sometimes there will be a glitches here and there. When that happens, we ask for a little grace and patience as we get the little squirrels that power everything back on their little wheels… The longest we should ever be offline is 24-48 hours in extreme cases, and we will always do our best to reach out via email such a case. However, if we are down, chances are, many other internet services are likely down worldwide, so again we ask for your patience and grace.
What about my credit card info when the site is down? If Target can get hacked what about Fit2B!?! 
PII or Personally Identifiable Information is a very scary thing, and when massive multibillion dollar companies (of which we are NOT) have data problems, it really brings the "wild west" side of the internet out!  We understand how important your private information is! That's why we have spent extra time to build our system in a why were NONE of your PII is actually stored on our severs! We are big on security, and have a lot of measures in place to ensure our systems are secure, but at the end of the day, if all our servers were somehow hacked, there is simply NO PII data on our servers for the thieves to steal. 100% of that PII data is stored on our strategic partners servers at Stripe. ALL they do is security and credit card processing, they are the best in the business, that's one of the primary reasons we chose to go with them!  You can learn more about their security here if you like https://stripe.com/help/security
Are all the workouts just one style? Mostly Yoga? Mostly Pilates?
No, we offer weights, tabata, core-only, ball workouts, meditations, and we are starting to introduce some basic aerobics and other formats based on our member's requests. That said, though, a lot of the routines are rooted in cherry-picked Pilates and yoga moves because they are so efficient for home exercisers. Our focus isn't on Yoga or Pilates or weights. Our focus is on core health and total body strength, endurance, flexibility and toning. As an independent provider, not bound by any contract with any exercise brand, we are able to pick and choose the moves that we deem best for our protocol and particular style of TummySafe diastasis-aware workouts and routines. 
Do these workouts offer sufficient strength training?
Yes. We offer weight training and body resistance training. Both are more than sufficient for all fitness levels, but our body weight workouts are especially beneficial for those who have previously been inactive or barely active, because our bodies are first frontier. Some big-market brand-name workouts are simply unsafe for the average sedentary exerciser. Our goal is to take our clients safely from 0 to 10 in a reasonable amount of time. Asking a beginner exerciser to do too much is asking them to fail. We believe in giving them small, baby steps and gradually increasing what they're doing, build their confidence, and pretty soon they'll be hungry for more! My site really isn't for the elite athlete who already has a great workout plan, although the yoga and pilates is so affordable, that it would be a great supplement for anybody. My site is for the SAHM or WAHM or (dad) or person who wants to make a smart return to fitness after Once people get to the challenging workouts, the amount of resistance and cardio offered in those is tremendous!
How many videos are currently on your site and how often do you add more?
We currently have HUNDREDS of workout videos of various lengths and ability levels. You can see how our videos are sorted in the following ways:
In our members area, by progressive pathways that utilize more and more challenging workouts.
In our Fit2B in Your Schedule section which categorizes them by times of 10 minuts or less, 15 minutes or less, 20 minutes or less, 25 minutes or less, and 30+ minute workouts.
By degree of difficulty which includes Totally Tummy Safe workouts for those healing from diastasis recti and hernia and surgery, beginner workouts, advancing workouts and challenging workouts that aren't as diastasis-aware.
Do members get a workout plan or design to make sure they are changing things up and working different muscles?
Premium members get a 15-minute phone call with me each year. Plus, we offer several workout program courses, and our pathways are basically like workout plans. Within each pathway, every workout wakes up every muscle. Our Workout Paths offer a gradual increase in activity that is safe for men and women who are truly starting from scratch. Bethany put her degree in exercise and sport science to major use when she designed our workouts and funneled them into workout paths that are basically programs to ensure our clients progress in a well-rounded fashion. For example, within 4-6 weeks a member on the "Fit2B Beginning Path" will go from doing 10 minute workouts to 25 minute workouts that gradually increase in difficulty. For the 50% of Americans that are obese that is a big improvement! The next workout path progresses you even further!
What if my video is skipping a lot or not playing at all?
Skipping… We film all of our workouts in high def (HD) and only a few are in standard definition (SD). This means that if you don't have a dedicated internet connection, or your service provider isn't so great, then you might need to plan ahead and give your workouts time to load. Your computer is processing a LOT of information, so in the worst case scenario, you'll need to click play and go do something else for a while. Just put it on mute and let it the buffer fill up. Mute your volume if you don't want to listen to the skipping. Then try playing from the beginning. Even with a slow computer or internet service, you should only have to go through this loading process once per workout. Once your computer "gets to know" the data, it will recognize it and let it through faster. If you experience skipping after you have let a title play out completely, restart your computer, clear your history, or try a different browser, please contact us immediately!
Not playing at all… If you've tried to watch one of our workouts, and you get a message such as, "Sorry. There was an error encountered while loading this video" try two things:
Upgrade your browser. Having an outdated version of your browser can really slow your system down, making it hard to stream our workouts. Upgrading is usually free, takes just a few minutes, and speeds your whole life up again!
Change browsers. Choose from free options like Apply Safari, Yahoo Firefox, Google Chrome or Internet Explorer… just something different than what you currently use. Over half of our users are on Macs including us 😉 So be sure your browser has the most recent updates, and if that doesn't help, try a different browser.
Check your firewall, web protection, or pornography blocking settings. Although we do NOT film immodest material, sometimes our video hosting system (vimeo) is automatically blocked, because it functions like youtube. However, we have a professional version that won't allow popups from other video providers, and all of our content is family-friendly. You'll need to approve vimeo, or Fit2B Studio as an approved site, or you'll have to temporarily disable your web protection while participating.
Will you give me something if I refer a friend?
Yes, we have an affiliate system that bloggers can join here, and we also have a referral program for our customers to "Give $10 Get $10" right here. 
Is it cost-efficient to join Fit2b.us when I could get more at a club?
Well, how cost efficient is it to go to a gym? How much time does it take to get there? How much gas? Babysitting and childcare? Do your kids get sick a lot from their childcare? How much time do you really have to devote to your fitness? We can give you a choice from many, many different workouts right there in your home.You'll work every muscle, rejuvenating and relaxing without ever leaving home! We don't limit how many times you watch or who you watch it with. Take it with you. Invite a friend. It's less than most gym memberships, and you can stay in your pajamas.
How does joining this site compare to joining a 'real' studio?
If you join a yoga or Pilates studio, you will pay at least $10-15 per class, and it will be one or the other, pilates or yoga but NOT both blended together. It is hard to find blended classes, let alone studios that offer both Pilates and yoga. We also provide weights, cardio, hypopressives, Tabata, circuits, and our groundbreaking color series. You won't find what we offer anywhere else, all in one place.
Is there stuff for beginner and advanced students?
Definitely! We have created content for the beginner – someone who has NEVER done pilates or yoga – and the advanced participant – someone who has been there, done that, and has the yoga pants to prove it. She can do this because she has 14 years of experience and training that allows her to teach to all fitness abilities. Even as she progresses you through various levels, Bethany never stops teaching. She has new insights, new angles, new methods that will keep you moving and coming back for more. Pilates and yoga are both lifelong journeys. You are jumping into an ocean of opportunity where every muscle in your body can always stretch or flex further and deeper than it ever has before! The more flexible you are, the bigger your range of motion. The bigger your range of motion, the more motion you can make. The more motion you can make, the more calories you can burn … And the more calories you burn, well, your current size will be history.
What is Pilates?
Pilates was named for its founder, Joseph Pilates, who was a professional ballet instructor. He devised his unique method so that his dancers could strengthen their muscles and core without bulking up. Bulky ballet dancers aren't pretty. He studied weight lifting, yoga and several other exercise arts as he invented the "Pilates Reformer" which is a machine. Bethany teaches a mat-style Pilates that does not require any equipment, however the use of balls and bands, or even light hand-weights are used in her advanced routines.
What is Yoga?
Yoga emerged thousands of years ago as a method of self-defense and strength training in Eastern villages where survival was very spiritual. A typical Yoga class is made up of poses (asanas) that flow from one move to another. Traditional yoga is spoken in sanskrit, and each pose ends with "-asana." However, all the pose names translate quite nicely into English, and that is how Bethany teaches: in English. Only a few routines on Fit2B are totally yoga or totally pilates. Mostly, each routine consists of exercises cherry-picked by Bethany for their ability to contribute to the theme of that routine. Only a few "actual" asana terms are utilized when their meanings explain a move better than modern English can. For example, the word "Kegel" is an often-misunderstood attempt to work the muscles of the pelvic floor. It concept is now outdated and research is showing that just squeezing your pubococcygeus (PC) muscle isn't effective at truly solving the issues of a hypertonic (too tight) or prolapsed nether-regions. Yet there is no other phrase in english – shy of me saying "please concentrically activate your pubococcygeus and try to connect it to your umbilicus inside the cylinder of your torso, and then eccentrically release and relax your PC …" but yoga has a phrase called "Mula Bandha" which means "root lock." And it sums up all of that, and takes us further than a kegel. So when there is a term from another language or school of movement that suits my needs better than "flex your hoo-hoo"… I'll use it 😉 and "mula bandha" is so innocent to little ears, too! To read more of my stance on yoga and faith, click here
How do all these workout styles blend together?
Because of her incredible knowledge of the human body (baccaleureate courses in anatomy, physiology, kinesiology, psychosocial dimensions of physical fitness, etc.) and due to her degree and group fitness experience PLUS personal training and multiple fitness certifications, Bethany has the ability to flow many styles together to create something that becomes truly beautiful, relaxing and meditative, while also being challenging and motivating!
Can I really get in shape doing slower methods of fitness like this?
Yes! But we aren't all slow. We have e.v.e.r.y.t.h.i.n.g. for everyone. Your body burns fat around working muscles, and this type of exercise wakes up every muscle in your body. Research shows that Yoga lowers blood pressure and cholesterol, improves bone density, and increases strength and cardio (heart) function. Pilates is perfect for building a long, lean look and it targets all the core muscles. If you want great abs, a strong upper body and strong legs without bulking up, this is the place to start and the place for you to advance. We also offer weight workouts, aerobics, HIIT, and more!
What sets Fit2B apart from other online fitness sites?
You are not going to find anything else like Fit2b.us no matter where you look. The instructor, Beth, is totally unique because she has been in the fitness industry since 1995 – starting with cleaning treadmills and toilets in a local athletic club – and she worked her way up to management from there. She has never stopped learning, and she has trained and certified in a wide variety of fitness styles and methods. Many other instructors out there were trained in only one, while Beth has taught thousands of hours of multiple disciplines. She also has a degree in Exercise and Sport Science. Her national certifications and education give her the unique ability to dissect any movement, any pose, any type of exercise into biomechanically safe, healthy patterns that are perfect for nearly every special population.
We believe that the mind and body are connected, that how you treat yourself and those around you is a direct reflection of your mental and spiritual health. We want this whole site to nurture every aspect of your wellness. We provide educational courses, fitness and community like no one else out there.
Exercise Q & A with Beth
Hypopressives Question from Wendy:  I keep seeing stuff about hypopressives and I have no idea what this is. Is there a specific workout for this? I'm curious about it.
Answer from Beth:
 Hypopressive means "low pressure." There are specific poses performed with a specific breathing technique, and research in Brazil and other countries indicates that Hypos can really help with core recovery. Workouts we have for this include: Ebony Exhale in the black series, Cobalt Core in the blues, and Emerald Exhale in the greens. If you go in that order, and do each one a couple times a week for a few weeks, you'll be amazed!
You can read the article I wrote about them here
, and we also did a couple of podcasts about them
here
and
here
.
❤️ 
Question from Vanessa:I've been a little mia with workouts lately. Did one of the yoga/Pilates blends today. I really need to do more cardio but have no motivation for workouts that make me sweaty. Getting in a workout AND a shower is impossible with 5 kiddos younger than 7 at home. Any good motivational or practical tips?
Answer from Beth: Rest in these facts: It doesn't have to hurt to work. It doesn't have to make you sweat to work. Cardio Schmardio. Just pick an easy routine and enjoy your body's ability to move. Also, many people in the world who don't have access to showers just sponge off (or not) after they get sweaty. I often do this as well: sweat, then use a wet washrag with a small amount of soap to cover the basics. Why waste so much water?
❤️ 
Ab Surgery Question from Heather: I finally decided to see a PT to try and fix my hip/back pain and be "medically" diagnosed with DR. She said that my gap isn't super big(about 1.5-2 from sternum to about 2 inches above my belly button and 1.5 inches below belly button.) The area in-between is slightly larger across however it's fairly deep in that area. It goes to almost my second knuckle. It's also pretty tender. I'm 4.5 months postpartum from my 5th baby and having any sort of surgery right now isn't really an option. When I brought up muscle repair and surgery to my PT to help alleviate my hip and back pain she sort of brushed it off saying that it might help but it might not and that I should really just focus on strengthen and stretching my core, back, and hips. I'm fine with doing all the PT work my question is. Should I also be asking my PCM to refer me for further testing like CT, MRI, ect? 
Answer from Beth: In the first year postpartum, a lot of healing is still taking place. If every mama could get into a good PT like you are doing, the 1 year mark would see such better outcomes. Getting a scan now while your body is technically and medically still in recovery – especially when your gap seems to be narrowing nicely so far – would be a waste. I don't say that lightly. I'm all about scans later when they seem needed for a DR that's not responding to non-surgical interventions. Here's a blog I wrote about getting ab surgery. For now, though, give your DR time to heal. Do the things your PT offers. Wait for this first year to play out. The same exercises for your core will also strengthen your lower back and should ideally reduce that discomfort and dysfunction. Most surgeons won't even see you until 1 year postpartum, and the current courses I'm taking on DRA advise the same: work with clients during the first year to further their recovery, get them strong at their foundation again, progressively load them in safe strategic ways, then evaluate at the 1 year mark. Another reason to wait through that first year is hormone levels that are still working to keep your tissues soft. I know you want to feel better right now, and you will feel better tomorrow and the next day as you take the baby steps being prescribed to you by your PT. If something doesn't feel good, tell them. Be committed to this phase of your recovery and utilizing the Fit2B workout videos to continue exercising. You've got this!
❤️ 
Question about compressed discs from Elizabeth: My husband injured his back at work lifting boxes last week. They said his disc is compressed a bit, and he's getting work – provided PT at their clinic. It seems OK-ish. I think he needs some transverse awareness to do well with what they're asking him to do. Routine suggestions? 
Answer from Beth: Inversions, transverse work, and spine lengthening motions felt so good on my spine when I had a herniated disc prior to my spine surgery. Routines like "purple upside down" and moves like down dog, or finding ways to even hang upright might feel good, even slight declines where the head is lower than the heart.
❤️ 
Question about exercising during periods Kathleen: Oof. I need to go exercise, but I'm just not feeling it. I feel generally blah, sluggish, and just…heavy. I checked the calendar and realized I'm supposed to start my period soon. It's not usually bad, but I feel like it's just going to be a doozy this month. At 4 days out from starting, is there much I can do at this point to lessen the fatigue or general drain of a rough period?
Answer from Beth: Exercise. It's what you don't feel like doing, but movement will ease all the things you're worried about. It doesn't have to hurt to work. Exercise is also the most controllable thing you can do to fight the virus and many other ills. Pick a short "E for easy" routine and just begin. It's worth it. So worth it. Try our PMS Routine!
❤️ 
Question from Kelli about teen workouts: I'm looking to start a strengthening routine for my 13yo. She literally pees whenever she jumps, laughs or sneezes. What workouts would be good for her? She is my "allergic to physical activity" child. My other children are athletic and muscular, but not her. She is very tall, thin and low muscle tone. Any advice would be greatly appreciated!!
Answer from Beth: Has she been through the Fit2B Girls course yet? There's loads of great info + a circuit workout pattern in there, and good stuff for helping her connect to her core and gain control. It will help her address root causes of these issues, everything from pelvic strength to constipation, and she can go through it at her own pace. 
❤️ 
Question from Kelli about evening energy levels: What can I do for energy in the evening? My toddler is exhausting.
Answer from Beth: I remember those days! Motherhood is so exhausting. Be sure you're fueling for it with complex whole grain carbs with your dinner. Maybe try one of our "5 Minutes with Fit2B" routines that will help your body release tension and get some yummy-feeling motions. It seems counter-intuitive when you're tired, but a few minutes of simple exercises can raise your serotonin levels and tell your body to release stored energy into your bloodstream for the motions you're doing. Then you can exist on that "high" for a while. 
❤️ 
Question from Kandice about slow walking: What about the benefits of slow strolling walking. Does that "count". Will it help with health and fitness?
Answer from Beth:  Every kind of walking has benefits. Every kind of movement has benefits… unless it's making your symptoms worse. Most people who deal with diastasis rectus abdominis (DRA) or pelvic floor issues find walking to be a very accessible, low-impact, easy way to exercise without increasing their ab gap or leaking. Regarding race walking, I think it's how I approach it. On race day, cortisol levels and adrenaline are certainly higher. When I'm just out for a training walk, though, I am chill. It feels good. I'm. not trying to kill myself. Cortisol is a very mental hormone. If you're feeling angry and stressed, strenuous exercise may raise it in the moment, but it can also make you feel better as you continue moving. Check out all our walking resources and products here.
❤️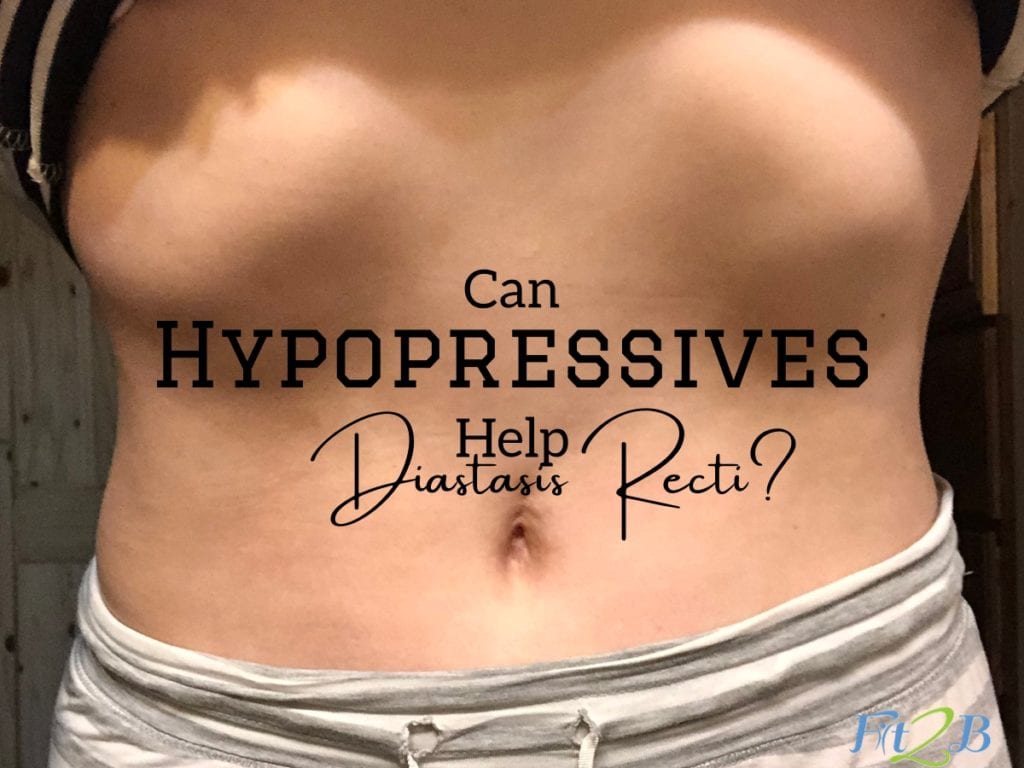 Question from Adrianne: Ok so I just put up my yoga trapeze/silk. I know we're not supposed to be inverted with Diastasis Rectus Abdominus. What are the guidelines for this thing?
Answer from Beth: Inversions aren't as tricksy as backbends. You know how to connect to your core and manage your pressure and what to watch for. Play around and find your current limits, then work on expanding them. I offer lots of strategies for backbends in our "Orange Openers" home workout video. I offer strategies for inversions in our "Balanced Inversions" and "Purple Upside Down" routines. 
❤️ 
Question from Holly about surgical recovery: it looks like I will be having a major surgery in the fall (a craniotomy). I am wanting to set my body up for success before and after the surgery, such as in food, healthy gut, etc. I already plan to reduce my sugar intake, lots of nutrient dense foods. Anything else that you all have done before that has helped you in surgery? Thanks!
Answer from Beth: First thing I thought of is ALLLLL the neck/face routines we offer inside our "14 Days to A Better Neck" course. These are also located in our member library of workout videos. You'll have a lot of tension, drainage, scar tissue that will affect the muscles in your head/neck/jaw/shoulders like a trickle down effect. Priming those areas and learning the stretches and movements NOW so that you can do what feels good during recovery from memory would be ideal. And take advantage of all the physical therapy that you're offered post-op and beyond. 
❤️ 
Question from Leslie about pediatric posture: My daughter is 10. She is skinny. Irish dance has her stand one way and violin has her stand another way.
It seems like she over arches her back and her tummy looks like it is poking out. I don't say a whole lot because the last thing I want to do is make her think she is something she is most definitely not. My side of the family tends to carry weight in the tummy area. She was breech. I don't know if that has anything to do with it. I have had her do some exercises with me like shifting weight to the heels. Any other suggestions for helping with this? I am not overly concerned but as she gets older I want to know how to help her posture positively.
Answer from Beth: If she's standing a certain way for practice, that's not a huge amount of time, and it won't wreck her. Let her enjoy it, but invite her into your Fit2B workouts and praise her highly when you notice her in good alignment.
❤️ 
Question from Karlee: I assume most of the F5 routines would be beneficial for hiatal hernia. But are there any routines that may be especially helpful in strengthening that area to prevent the hernia from happening again?
Answer from Beth:  Yes and yes, the same ones and all of the Fit2B routines, really. It's the breath work and the pressure control that we teach that strengthens that area and gives you the ability to manage where your pressure is going inside your body. Start with all the NEW routines in the Foundational Five. They will be super helpful. If you feel your HH bothering you, try again, and think "lighter not tighter."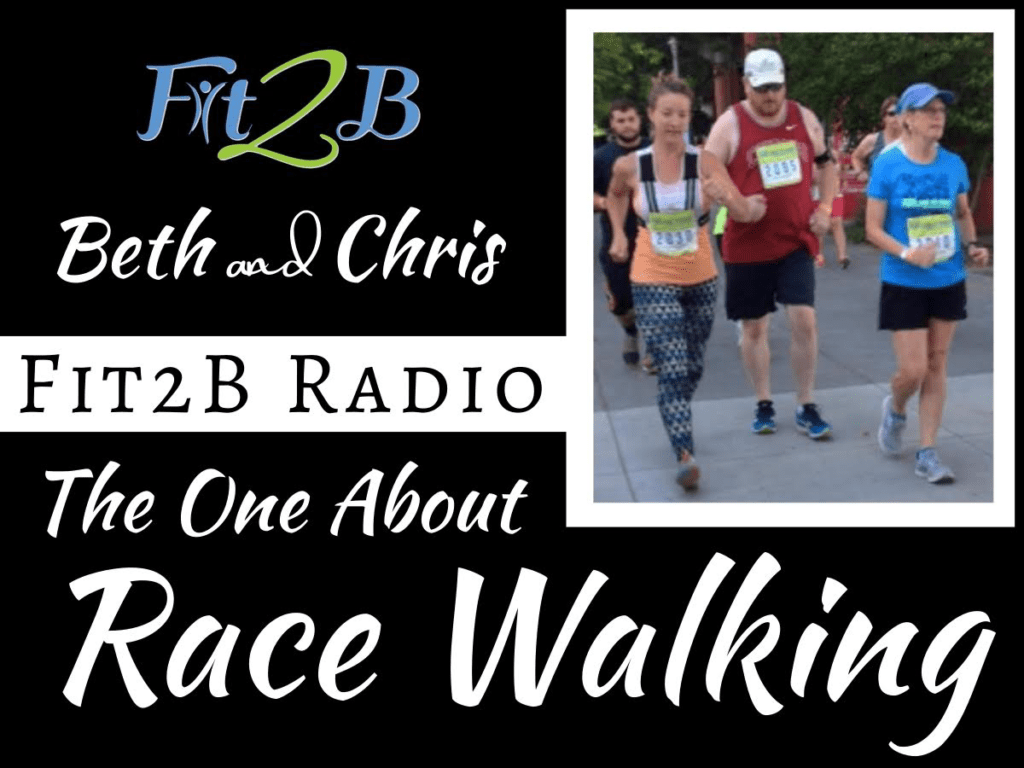 Question about Walking & Hips from Adrianne:I am in PT. My hip flexors are tight and my glutes are weak. My PF is weak. Today we discovered that I have been walking wrong for years. I pull with my heels. We tried working on it and ran out of time. My brain absolutely doesn't comprehend how to walk pushing off from my toes. Are there any videos that might help me? I walk 5-7 miles a day. I've gotten so much healthier this year but walking isn't helping my hips. I want to not hurt my hips but keep walking.
Answer from Beth: Walking As A Workout – one of our courses – has a whole lesson on "toe push-off" and another lesson on "heel-strike." And to me that's the difference right there: You land on your heel, striking the ground, and there is some traction that happens there BUT it's the opposite foot back behind you that's pushing off that really propels you. 
As for those weak glutes and tight hips, take a look at our "Orange Openers" workout as well as "Bag A Better Booty." Try to avoid thinking you've been doing something "wrong." You've been getting around and moving from point A to point B for years, so it can't be all wrong. You're going to improve how you're doing that. You haven't learned how to push off with your toes yet. Your hips are tight right now. Your glutes are getting stronger. Hang onto that growth mindset, and take a look at all our walking resources on Fit2B right here.
❤️ 
Question from Sara about deep squats: If I squat for any length of time my feet cramp up. Is that just because I can't keep my heels down yet? Or is there something else I can do? For context: I've been working on an organic veggie farm lately, doing a lot of weeding and harvesting. I end up mostly kneeling, when there is enough space, but I do find that makes my back sore after a while.
Answer from Beth:  Take a break and stretch your feet each time this starts. Change positions, and shift your weight over to one foot a bit more. Squatting doesn't have to look one way, and it's not wrong to be unable to hang there forever. That's not even the goal. The goal is to be able to drop into a deep squat if you need to and get back up fluidly and without pain or leaking. Being able to hang out for a few minutes is bonus. Try siting in a supported squat throughout the day too, and stretching stuff while you're there. It's a process. Also, take a look at our Squat Prep and Squat Challenge exercise videos.
❤️ 
Question from Brooke about frozen shoulder: I'm dealing with frozen shoulders so most weight routines are either difficult or impossible for me to do with the lack of range of motion. Sometimes it feels like I'll never regain all my range of motion and I get frustrated.
Answer from Beth: Concentrate on the range of motion of you can do despite your frozen shoulder and be determined to keep at it. I would say your goal is to strengthen within the range of motion that you do have. For example, when you're doing "Defining Deltoids" and "Shoulder Stretches" stay in a range of motion that pushes your limits without pain. Don't let two joints hold back all the others. Fight to keep what you still have.
❤️ 
Question from Kris about Perimenopause: At newly 41 this new perimenopause course is on my to do list… I heard Beth mention a connection between hours of sleep and low progesterone levels. Can you point me in the right direction for which lesson that's in?
Answer from Beth: Yes, that's in the "Knowing What's Normal" lesson with Andrea Jones, BSN, RN. Low progesterone levels are also discussed in several other lessons of the course. Dealing with wonky hormones is a multi-faceted game. We can address them with how we sleep, how we exercise, how we manage our environment to reduce stress, and more that you'll learn in the course. I'm so glad you're taking it!