What's the story behind our Color Series?
Designing home workouts around central themes of color began with an innocent question over dinner when I was 38. We were on a business retreat with our spouses, and my business partner, Chris, asked me if I thought I would still be doing this when I turned 40 years old. Y'all, his face (and my husband's) when I answered with the following was priceless:
"Of course!" I exclaimed. "But I have this idea that I'm going to dye my hair several different colors and film workouts to match the thematic elements of each spectrum. I'm thinking blue, purple, red, maybe green?"
I mean, listen… I was raised in a church that fretted about the worldliness of a few blonde highlights, and getting a perm to curl my hair when I was 10 years-old was seen as "edgy." Apparently approaching 40 was emboldening to me, and once I spoke it out loud, the color series began to take shape. It became a 2-year project with a total of 8 colors, beginning with purple in February, 2019 and ending with Silver in January, 2021. Our members LOVE them!
All About Our "Color Series" of Home Workouts
I was more than 6 months into bouncing blue breathing concepts around in my head and grappling with green hair inspiration (my husband wasn't too sure about that one, but I pulled it off when the time came) before anyone even mentioned the chakras … which left me feeling a bit dumb for not connecting those dots sooner … but while this project includes some Yoga in a few of the workouts (not all), and the chakras did provide some further inspiration for perspiration, this color series of home workouts couldn't be confined by Roy G. Biv or "yellow for the solar plexus."
How can color play into home workouts?
I came up with a hundred ways to make color applicable to fitness, and matching mood to movement was one of them. However, beyond just dyeing my hair and wearing matching leggings, honestly, I wasn't sure how to make this happen at first. It was just a "hairbrained" idea — literally based on a never-before-felt desire to do something dramatic with my hair — but I knew that further inspiration would come, and it did! Just like you don't notice yellow cars until you or someone you know has one, I didn't associate colors with motion until I started looking. I also began asking people …
What does RED mean to you?
As I shared all the early prepping for this project with our fans on Instagram, I simply asked them what various colors meant to them, and I'm still asking! I'd love for you to comment below about what the colors above mean to you. Then I paid attention to any meanings people shared that sparked my notions of motion, fitness, exercise, movement, working out … and my list of color connections began to grow!
I learned that blue is for quiet calm or bold truth. green represents the heart chakra. Purple can be for victory and sorrow. Orange is associated with the sacrum, endurance, warmth, and hunter safety.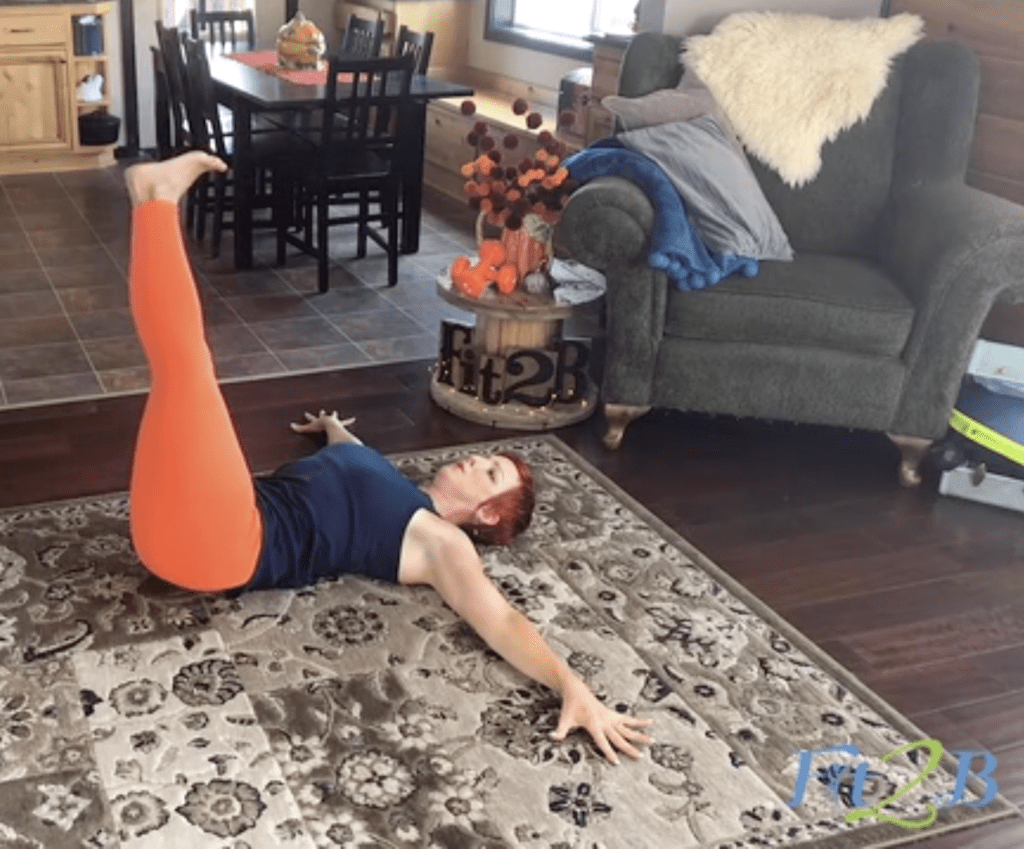 The Color Series Workouts Will Take You Deeper
Creating workouts based on a color scheme has been challenging. It has taken me deep into mind-body connections. It has dug the depths of my cueing vocabulary even deeper. Associating colors with movement has pushed me out of my comfort zone into surprisingly deep discussions with friends and strangers. For example, the color black was a doozy!
You see, we all connect things to colors, but different colors mean different things to different people. Red can mean danger or safety. Black can mean darkness, grief, and letting go. White can mean purity and light.
This is more than hair dye and purple leggings to me. It's become very personal yet bigger than me as it starts to touch lives. More on that below …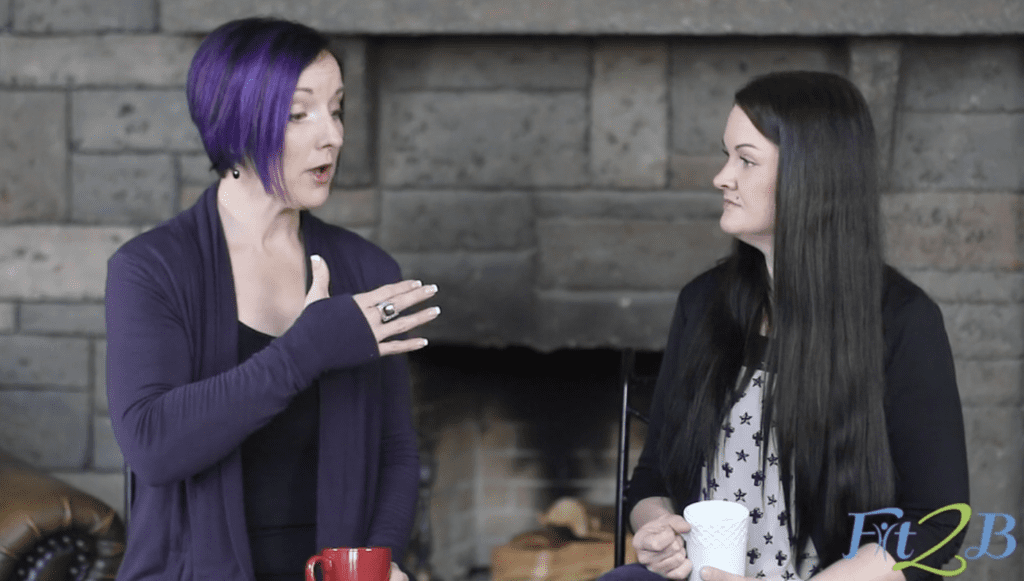 Purple is for addiction awareness
I have so many friends who are fighting the disease of addiction, and we were blessed to be able to film several of the "purple workouts" at a local home for women in recovery. One of the ladies participated in a new lesson on substance use for our Fit2B Girls course + and we also filmed a video for Xchange Recovery to use on their website at no charge.
Upon publishing this blog, we had only completed 2 colors. We did orange right when the kids went back to school in the Fall. Black was filmed in early November, and "The Blues" are due to be filmed by February, 2020.
As each color releases, we will announce it to our members and link it here below.
Each color has 5-8 home video workouts including breathing, stretching, strengthening, cardio, and core routines. I am having too much fun with alliterative names like "Purple Press" which is the weight routine for that color and "Red Rush" which is the cardio workout for the reds. The series will wrap up with white … since that's where my hair is headed anyway, right? I'm thinking "White Weights" will be one title.
In keeping with our Fit2B standard of tummy safety, each of these progressive routines incorporates your pelvic floor, transverse abdominus, alignment and breathing strategies for core recruitment, modifications for multiple fitness abilities, and signposts for seeking further help … all while moving you toward your workout goals.
Making a Creative Comeback
This life is hard. It has knocked me down repeatedly. It has scarred me. I know what it's like to fight for a comeback, and I guess I just believe that our workouts shouldn't tear us down anymore than life itself already does. I believe working out should help restore you from whatever you've been through and bolster you for whatever is coming. I want to get you out of survival mode and into comeback mode!
Grace C.
"Dude!! I did Red Rush just now for my workout! I liked it, but was thinking "Beth you are killing me" during the quick feet! Definitely got the sweat flowing and the heart going good!"
Jennifer M.
"I just did Purple Passing and it was so fun! I had been in a workout slump the last 2 weeks and needed to get moving again. This was just what I needed!"
Denise L.
"I did the first 3 today – didn't make it to Purple Passing – I was WORN OUT! Really liked Purple Press – fast paced, but not TOO much. I think Purple Pump would make a great warm up for one of the routines that jumps right in."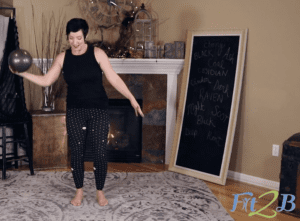 The following "black" workouts are the fourth installment in our Color Series of home workout [...]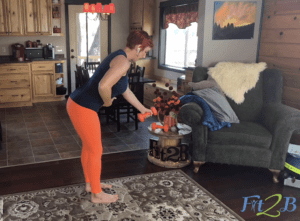 When I surveyed our fans on Instagram to ask what ORANGE means to them, just [...]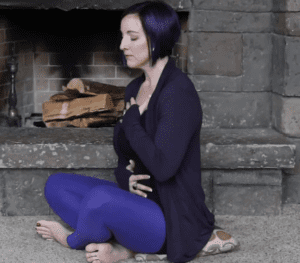 "I'm going to dye my hair a bunch of different colors when I turn 40 [...]
If you're ready for something different, our color series is for you!
I created this color series of home exercise videos to display how many different ways there are to approach the various movement concepts of stretching and strengthening, core and cardio. They are open to all members of Fit2B with monthly, annual, or premium membership access. If you're not a member yet, take a peek at our reasonable rates right here today!
We have hundreds of home workout videos and 14 fitness ecourses here on Fit2B. The Color Series is just the latest what we've been providing since 2010. Why not join for a few months and try us out!?