Fit to Be Printed Out!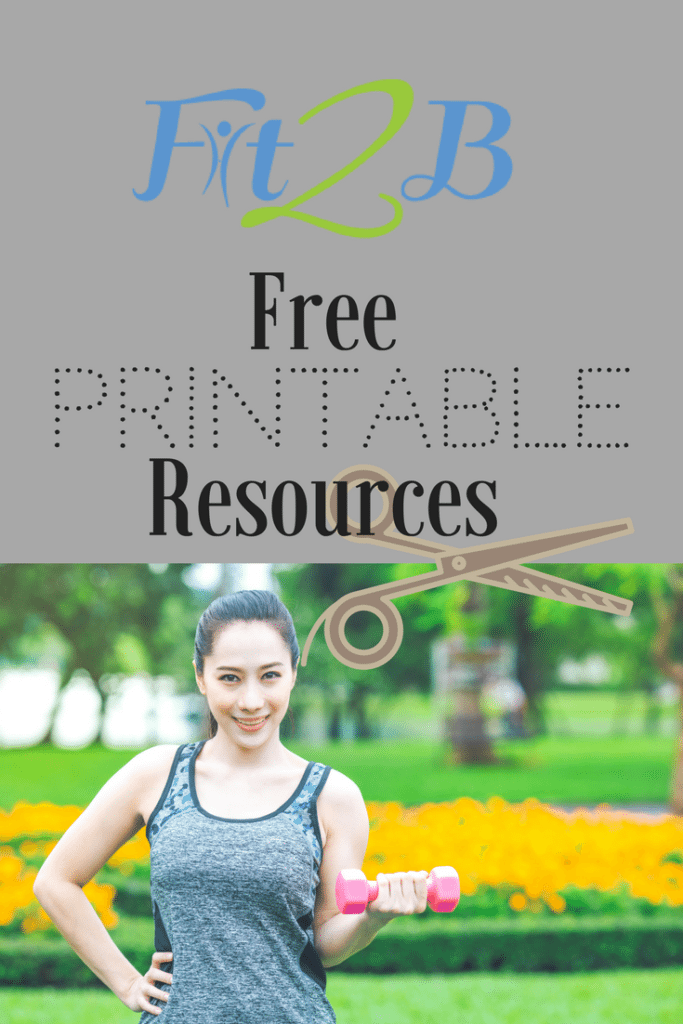 You're going to love all these free fitness printables!
Even though our library of workouts has over 300 exercise videos ready for you to stream, and our blog has over 400 articles relating to fitness, sometimes it's nice to have something tangible, right? You will find some helpful printouts below. Scroll down to see them all!
Fit2B 150 Challenge
How many days would you need to "workout" in a year if you take weekends off, walk twice a week, and give yourself a week of grace? Well, we won't bore you with the math, but it's basically 150 days. If you walk twice a week and take weekends off, and give yourself 7 grace days, that leaves about 150 days, and THAT boils down to 25 Fit2B workouts you do 6 times each OR 50 Fit2B workouts you do 3 times each… and we made a cute set of charts for you to track which workouts you do! Print both, share one with a friend, and take the Fit2B150 Challenge!
fit2B 150 Challenge
3 Diastasis-Aware Gym Routines 
Loving Fit2B but also craving some gym time? A while back, I wrote a blog that addresses some concerns about core awareness in club settings. It provides 3 different exercise sets that can be printed out and brought along in your gym bag. Strategy is key, and intra-abdominal pressure still needs to be managed during the exercises. However, I know you'll enjoy the information and handouts in this resource!
3 Diastasis Aware Gym Routines
Printable Weekly Workout Sheet
Here's a weekly workout sheet shared by one of our members inside Fit2B.
Weekly Workout Tracking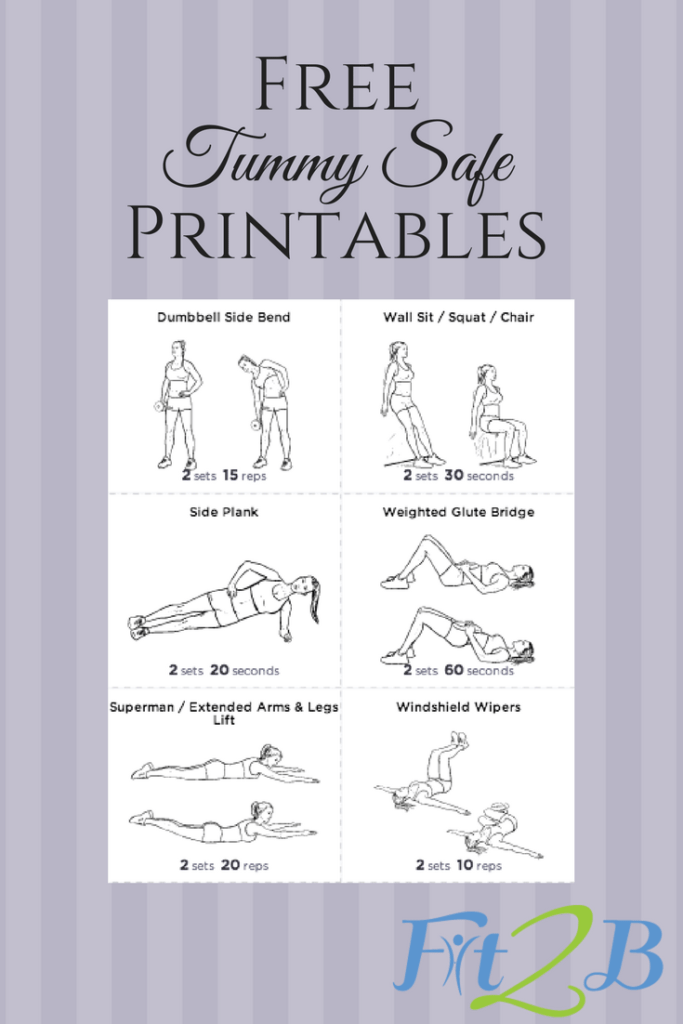 Cutout Home Fitness Tips – Print out and post around your house! 
Print out this document, cut out the six boxes, and tape them in the appropriate places for fitness tips wherever you go! In the car, in the kitchen, in the laundry room, even in the bedroom! Learn how to blend more movement into your day with these fun cutouts! Feel free to share the link with your friends!
Cutout Home Fitness Tips
Letter Excusing Child from Doing Crunches & Situps
We hear from parents all the time: "Tonight in my son's Taekwondo class they were instructed to do 2 minutes of sit ups. I asked the instructor if he was aware of how damaging those can be to the stomach and back and he said he hadn't heard of it. Can you help me cite some clear, concise info I can share with them that will show them that these aren't the best exercises for anyone and also possibly suggest some healthy alternatives?" The button above is our response, and it contains quotes that Bethany personally solicited from the world's leading experts on core health!
Letter to PE Teachers
Printable Handout to Give Your Professional About Diastasis 
Every fitness instructor, midwife, personal trainer, doula, P.E. teacher, gym owner, OB/GYN, physical therapist, and abdominal surgeon should know about this health issue. If you encounter a professional who doesn't know about diastasis, click the above button to be, print this piece of paper and give it to them. When you click the above button, you will be taken to a google doc written and copyrighted by Bethany Learn, Founder of Fit2B Studio, and approved by Kelly Dean, licensed physical therapist at The Tummy Team.
Printable Handout for Professionals to Give Clients with Diastasis Recti  
If you are a professional who is learning more about diatasis recti abdominus and how it can affect your client on every level of their health, you know it's hard to explain. What resources can you offer? Which exercises should be avoided? How can you make your client understand why this injury is so important to heal? Feel free to click the button below, print off the document, make copies of it, and distribute it to your clients as you see fit.
Check your belly for Diastasis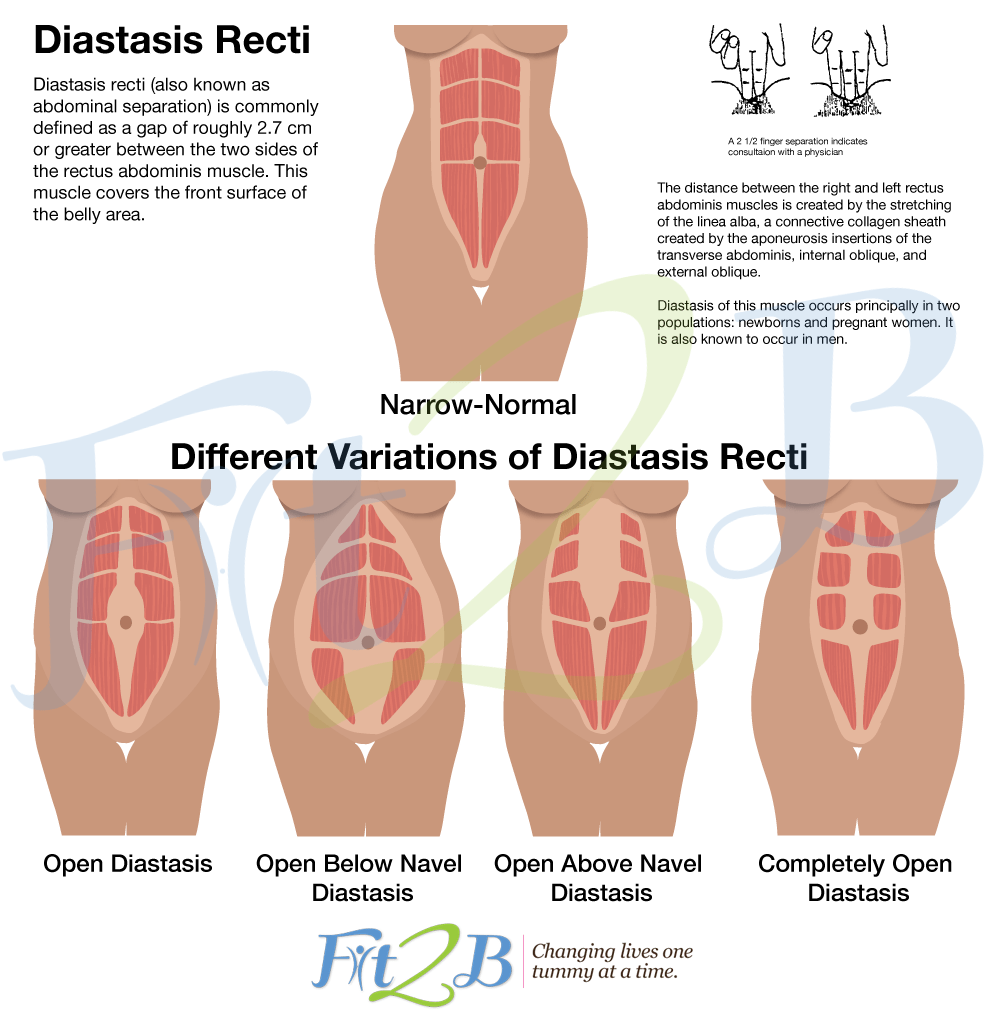 Learn about Fit2b membership