Challenging Combos
Combinations of Fit2B™ Studio workout routines adding up to about an hour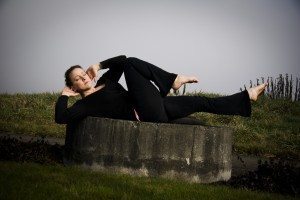 All of the workouts in this pathway are TummySafe™ however the combinations add a level of intensity and stamina reserved for participants who are DONE going through the "Foundational Five" and "Fit2B Beginning" pathways. This section provides suggestions to help you accumulate approximately one hour of motion. We continue to add more workout combinations, so the higher the number, the more recently filmed the workout will be.
This section of workouts hinges upon your knowledge of "tummysafe" strategies. If the rule, "If it's not in, it's out" doesn't make sense to you, please review the First Foundational Five workouts here. You should have a complete understanding our basic fitness guidelines and your body's limits.
Tip: Hit the "back" button to return here after each workout.
Combo #1
Combo #2
Combo #3
Combo #4
Pilates & Yoga Loaded 1 - 16:57
Combo #5
Rockin' Yoga & Pilates - 31:17
Combo #6
Totally Transverse Recap- 8:02
Combo #7
Half-Round Foam Roll Workout - 22:35
Combo #8
Combo #9
Kelly's Floor Core Routine - 16:21
Rockin' Yoga & Pilates - 31:17
Combo #10
Combo #11
Combo #12
Combo #13
Combo #14
Wood Floor Workout - 21:46 min
Pelvic Floor Connections - 22:06
Combo #15
Combo #16
The Big {little} Band Workout - 10:56 min
Combo #17
Combo #18
Combo #19
Bag A Better Booty - 16:18 min
Combo #20
Step & Pivot Around the World - 25:02
Combo #21
Hipster Chair Moves - 18:13 min
Wall Workout with Beth - 11:26
Combo #22
Combo #23
Combo #24
Audio Cardio with Coach Chris {free download} - 30 min
Combo #25
Half-Round Foam Roll Workout - 22:35
Combo #26
Combo #27
Combo #28
Stair Interval Workout - 27:07
Combo #29
Pick three 5-Minute Routines Here
Combo #30