Bravo for Buttocks! Three cheers for Thighs!
These body parts are often the "butt" of much lewd laughter, but the gluteal muscles in your toosh and the thigh muscles in your upper leg are CENTRAL to your health and fitness! After all, these muscles play a key role in one very crucial daily activity: using the Loo! Sitting, squatting, standing, kneeling, or just shoving a drawer shut with your foot… those motions require that your glutes, calves, and thighs be VERY strong! These muscles play a massive part in labor and birth, too! 
This pathway only contains some of our lower body workouts. They are ordered from easy to hard. Use our sorting grid to find all our lower body workouts.
Challenge: Do 1-2 of the routines below each day for 2 or 3 days each week. Visit our cardio routines or do some biking, walking or jogging on 2-3 other days per week for best results!
New? Start here!
5 Minute Legs
Ankles and Upper Body - 10 min
Kelly's Lower Body Workout - 12 min
Thigh Workout - 14 min
Scroll down for more
Remember this page only has some of our workouts. Click here to find more.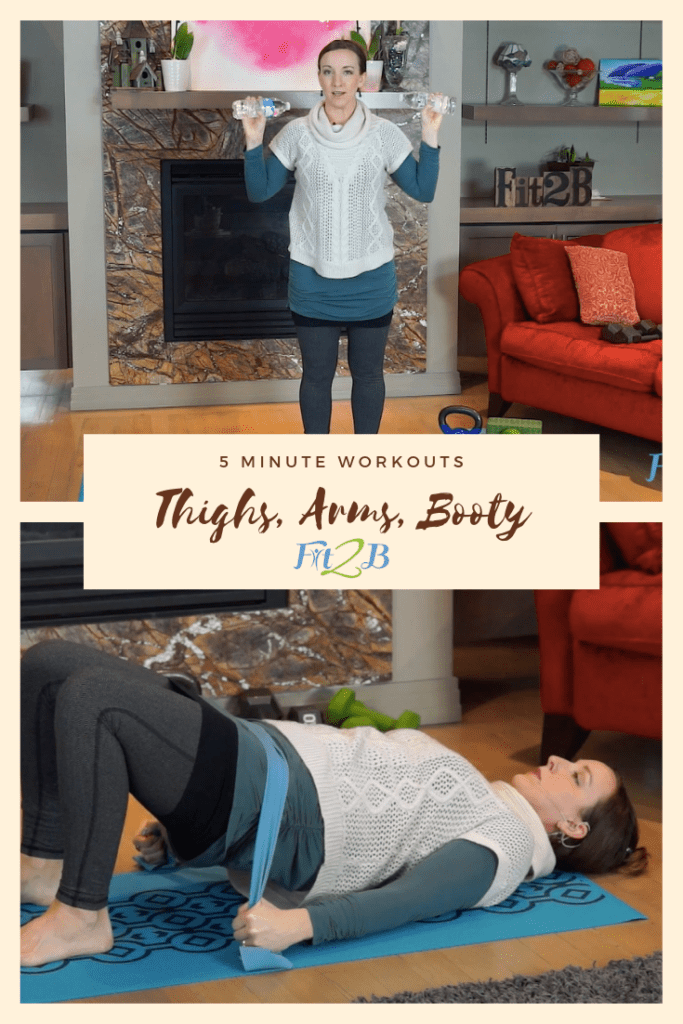 Here are several routines with AWESOME leg stretches!
Yoga 4 Runners -10 min Restorative Poses - 14 min Orange Openers - 15 min
If you do each workout twice, and you workout twice with us per week, you should complete this path in 8 weeks. Now here's something to take to the gym when you're ready or do it at home.