In addition to being the CEO and founding instructor of Fit2B Studio, Bethany Learn is available as a consultant and guest speaker, locally and abroad. As an award-winning public speaker, Bethany has a genuine way of presenting fitness facts with humor to motivate and educate your group! She is passionate about fitness and wellness topics for all ages, and she would love to be invited to your business, moms group, retreat, birth group, anywhere people want to be inspired to move meaningfully while learning fun facts about their bodies.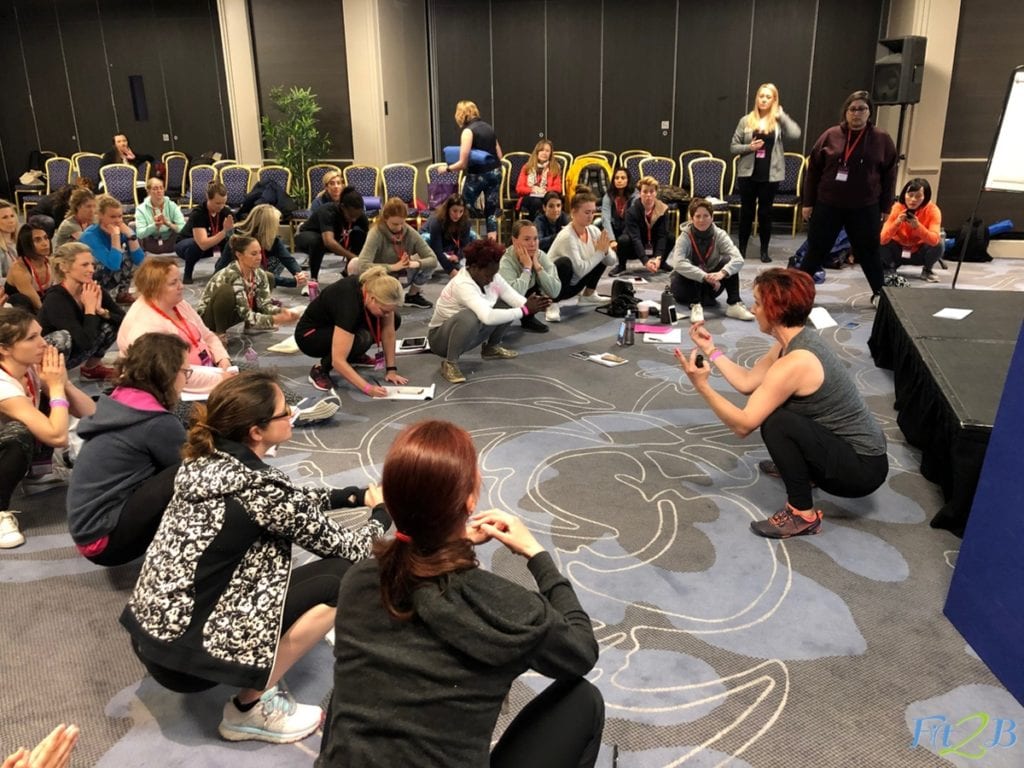 Contact us today!
Please contact us here and tell us about your upcoming event and how you see Beth's knowledge and passion for prenatal & postnatal fitness, Diastasis Recti awareness, biomechanics, return to sport, alignment, and all the other things she loves might play a role in the success of that event. Please specify if you want her to speak on a pre-planned topic or theme and don't forget to include your name, location and phone number, along with the date you are requesting, gathering size, and type of gathering. All offers and queries are considered, and Beth loves to travel, so don't hesitate to ask! 
Contact
"Thank you SO MUCH for coming to our TOPS Meeting tonight – you're amazing and we all appreciate your visit with us. So informative! I am feeling the burn and I bet the others are too." – Tracerz to You, TOPS coordinator
"My mind is still spinning… I'd say she was a speaker that changed my life." –Heather W.
"A very big THANK YOU goes out to Beth Learn! She gave an amazing lecture to two groups of ladies today at Lawrence Park and her lecture was very progressive, informative & AWESOME!  I learned a ton today." – Megan Byrd, founder of Flathead Valley Moms Outdoor Fitness Group
"I just wanted to thank you for speaking to our group at MOPS today! I was really encouraged/challenged by what you said. It totally hit home for me when you talked about being physically ready for whatever God calls you for – that was the first "fitness" talk I've come away from not feeling too discouraged and overwhelmed to do anything about it!" -Amy R.
Retreats: If you need a fun, factual, fit speaker at your next retreat, Bethany is your gal! She will bring a qualified and confident presence to your event. Not only is Bethany available for local, brown-bag health talks within her community, she is also available for more lengthy engagements. Invite Bethany to lead your group for a total of five or six refreshing hours at your next retreat! Bethany's holistic and hilarious approach to fitness will create discussion and transformation tailored to your theme. Contact us today to determine availability!
Support Groups: Whether it's a moms group, lactation support group, weight watchers, TOPS, or any group where the core might come into conversation, Bethany would be honored to be your guest. Smaller, more intimate groups are her absolute favorite because of how many questions can be answered. The core is a delicate, funny, fabulous part of us that Bethany will show you how to marvel at it all over again!
Gyms & Athletic Clubs: Are your trainers and instructors up to speed on the ramifications of  diastasis recti upon core training methods? Bethany has been a personal trainer, group fitness instructor, and she's also worked as an assistant fitness facility manager. Put her 20+ years of expertise to work in your club today! Let Bethany watch and review your trainer's methods, and then she'll coach your trainers on the basics of checking for abdominal separation and exercises that help not hinder its healing. Rates depend on club size and needs.
Contact us today!