Happy Members Testify
I am a doula & childbirth educator and always include info on Fit2B in my classes and pre/post birth meetings.
-Sarah H.
I have always felt that it to be wrong to workout until it hurts and also find it very hard to get motivated to do that to myself.  I like the idea of having someone who realizes this and is making changes to create a good workout that is safe, so thank you!
-Rachel F.
I'm in love with your workouts! I've done the 'no pain no gain' workouts for 8 years now. I have had tons of pain and nearly no gains. lol I am so glad I can workout and go do something else with my day. I feel refreshed and revived. No more 'oh my gosh I just need a nap now' workouts.
-Melinda S.
What other professionals have to say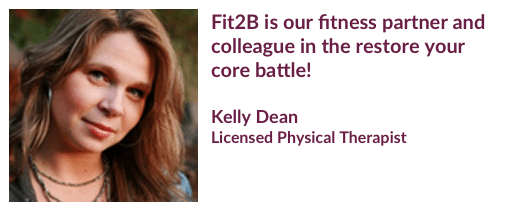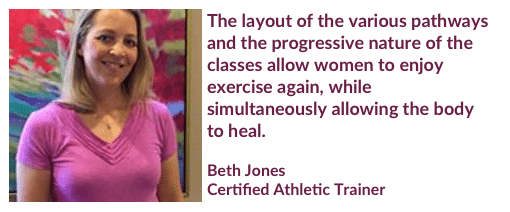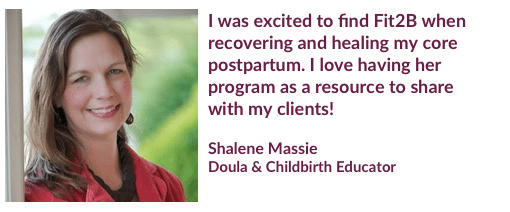 Real People. Real Results.
"One of the things I love the most is there is something for every level and almost all workouts are able to be tailored to your level. I have closed 3 diastases (one after each baby) thanks to Fit2b. My core is stronger now than when I was a collegiate athlete."
"I used Fit2B to go from a diastasis of 8 finger widths to 1! And I'm so much stronger! Still using them because Beth is amazing and gentle exercise is what I need!"
"fit2b.com has helped make a major difference in my prolapse to living almost 100% symptom-free."
"Fit2b healed my core and pelvic floor after my 3 babies! I recommend them to everyone!"
"I had prolapse, incontinence, and a 5 finger diastasis. Beth's amazing videos and 1 on 1 care in her group have completely changed my life. My underwear is dry!"
Fit2B specializes in strengthening cores that have been through a lot.
If you're recovering from diastasis recti, hernia, or prolapse, let us help you get moving confidently again! You can trust that each of our workouts – and we have a LOT – will help you restore, rebuild, and reshape without wrecking your rehab progress… or making you want to wash your eyes. You'll never be bored on Fit2B with all our variety!
Fit2B streams everywhere you are!
Stream Fit2B workouts on your 
Roku, Chromecast, Android, iPad, iPhone, l
aptop, desktop, mobile device, AppleTV, and more! 
Shop Fit2B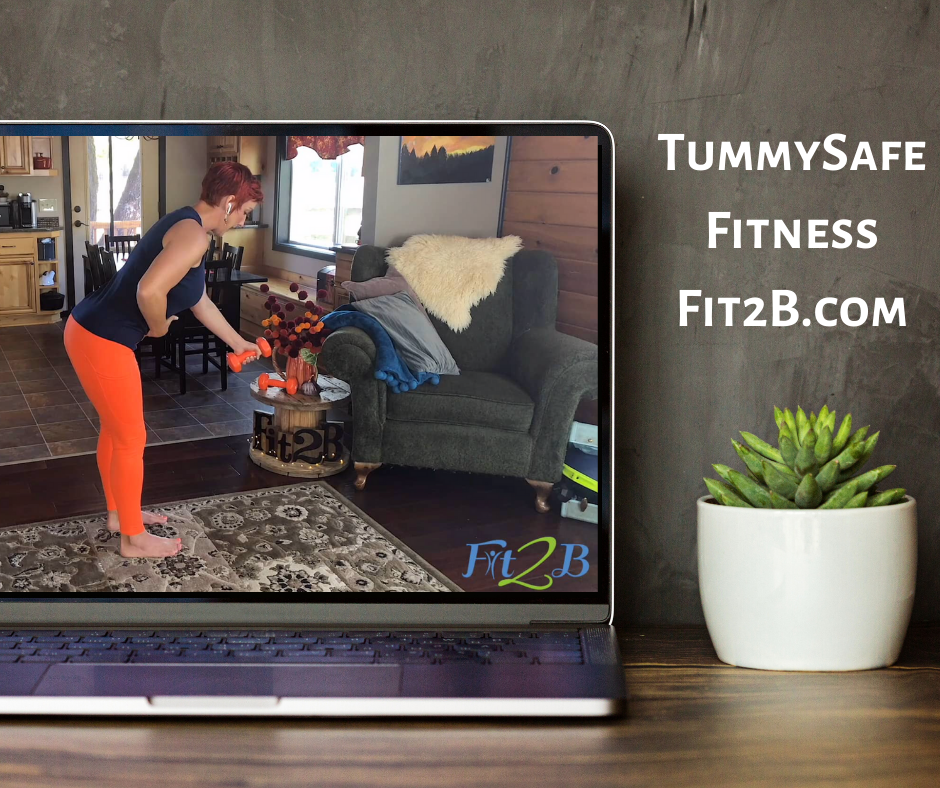 Preview All Workout Paths
Explore Premium Membership
Shop Fit2B Products