---
Read. Listen. Workout.
We have a lot for you to explore. Get the highlights here!
---
What Other Professionals Have To Say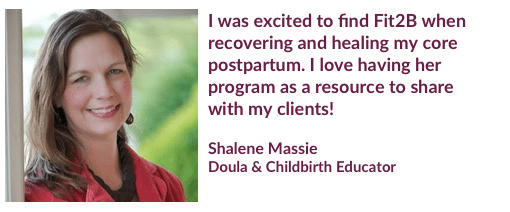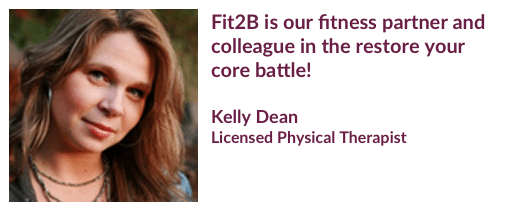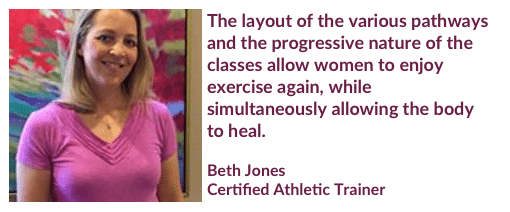 Here at Fit2B Studio we specialize in strengthening cores that have been through a lot... We know how abdominal trauma can have a domino-effect on your whole body.
You can trust that all of our workouts – and we have a LOT of them – will restore, rebuild and reshape you without wrecking your

p

rogress.
Real People. Real Results.
"Knowledgeable, safe workouts with an ever-growing variety!"
"One of the things I love the most is there is something for every level and almost all workouts are able to be tailored to your level. I have closed 3 diastases (one after each baby) thanks to Fit2b. My core is stronger now than when I was a collegiate athlete."
"I used Fit2B to go from a diastasis of 8 finger widths to 1! And I'm so much stronger! Still using them because Beth is amazing and gentle exercise is what I need!"
"fit2b.com has helped make a major difference in my prolapse to living almost 100% symptom-free."
"Fit2b healed my core and pelvic floor after my 3 babies! I recommend them to everyone!"
"I had prolapse, incontinence, and a 5 finger diastasis. Beth's amazing videos and 1 on 1 care in her group have completely changed my life. My underwear is dry!"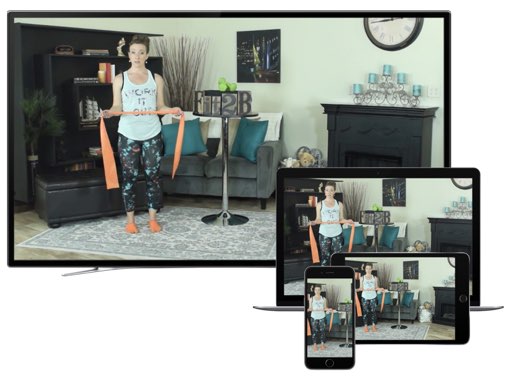 Watch Anywhere
Stream Fit2B workouts on your laptop, desktop, mobile device, TV and more!
Roku, Chromecast, Android, iPad, iPhone, iPod, Laptop or Desktop