It's been 9 years since we launched our own fitness channel on Roku, and we've added a lot to it since then. We have over 300 workouts on there, including our color series, prenatal and postnatal workouts, and more! We're currently in the middle of a masssssive update, and all the "construction dust" is making it hard for some of our customers to stream us, so scroll down for insider tips and tricks for streaming Fit2B workouts around the world!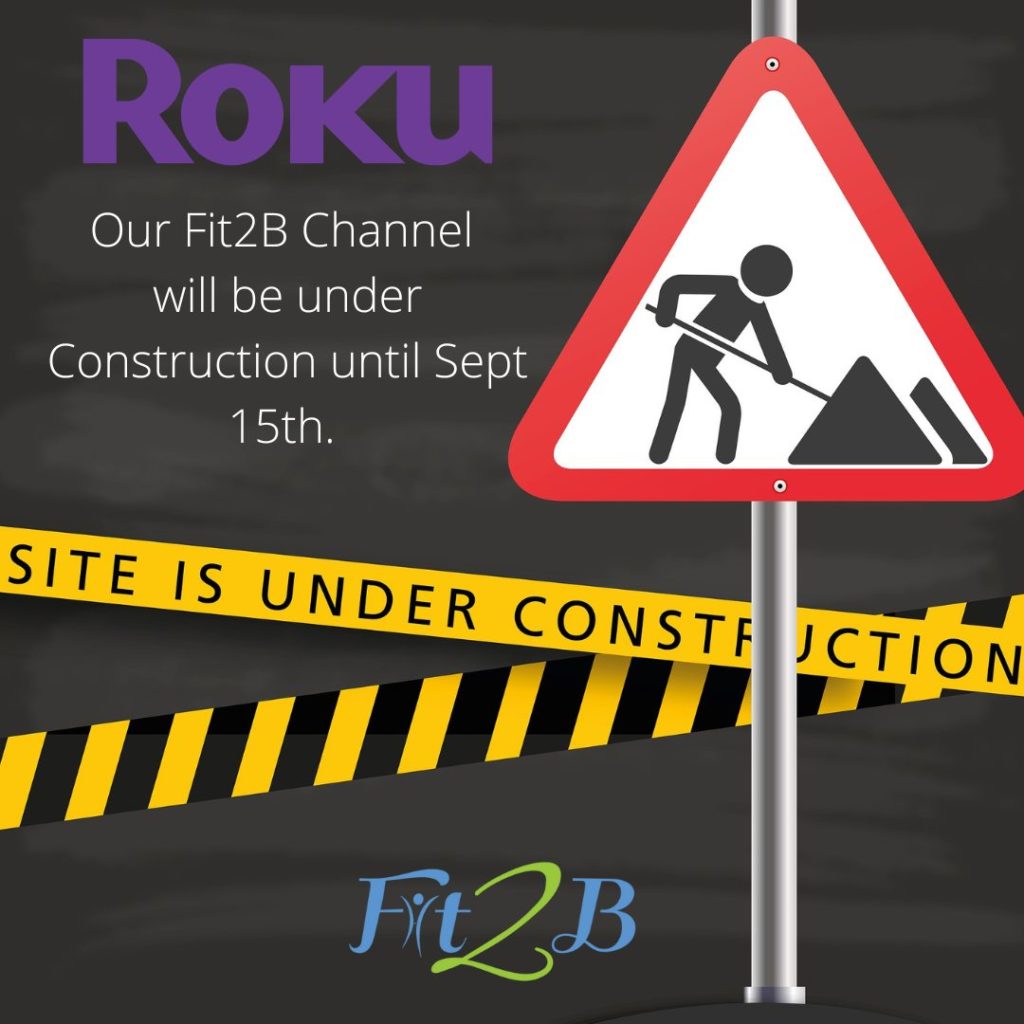 Being one of the original "OG" Roku channels since we got in on it right as it took off has meant that we were "grandmothered" into a lot of features that actually began to cause issues during the past couple of years. We were stuck with our original branding and logo, and we couldn't update it without resubmitting our channel, which is a long and costly process that could result in being declined! We were also stuck with the original platform and programming which was considered cutting-edge back in 2013, but not so much in 2022, right? Well, as much as I loved her when I first had her designed back in 2012, the hardworking mama with her dumbbell and bean baby are going bye-bye!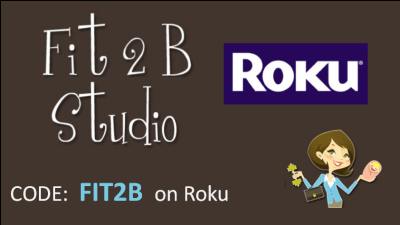 We're getting a fresh look, more versatility in workout arrangements, faster loading times (depending on your local internet, but even then, still a bit faster than before) and several other new features. Unfortunately, that means our Roku channel is going to be under construction thru September 15th if not a bit longer. so it probably won't be usable on a consistent basis during that time. We're so sorry for the inconvenience and hope our avid Roku users will be patient and understanding with us as we work hard and invest serious time and $$$ in this update.
I promise we're going to work as fast as possible to get our new beautiful channel up just as soon as we can! Meanwhile, can those of you that cast Fit2B to your TV without Roku please ~pretty please~ share you tips? 
Streaming Fit2B Workouts Without Roku
So, I know that one way to get our online home workout videos up onto your big screen without Roku is to use an HDMI cable plugged into your laptop and connect it to your TV. I've done that myself. We also started a thread in our private support forum on Facebook, asking our customers there how they do it, and this is what they said:
Hannah:

Use webcaster app on your phone

, open on the roku, open on the phone and log in, you will see a flashing yellow triangle, click that, select your video. Select audio thru TV or something like that and you're set!
Carla: I frequently

use the internet app on my Firestick

. Using the multidirectional button on the remote like a mouse is a bit clunky to get in just the right spot and click on it, but it does work.
Brooke: I have an iPhone and a Roku tv and I can do

Screen Mirroring from my phone to my tv

. I love this option because I can use the sorting grid easily and choose the work out I want and it's already showing on my tv so no worries about having to use the sorting grid from my phone or computer and then going to find that video on the Roku.
Kim:

Smart view

will allow you to mirror from your phone to Roku. You typically have to accept on one or both devices the first time.
Erin: We have an Apple TV box and iPhones and we can cast to our TV with those.
Stephanie: Play directly on a computer monitor or cast through

Chromecast

from the website on my phone
Lisa: I used to

use a chromecast

to my tv. Now I can

Airplay

direct to the tv from my iPhone. I often just use my desktop computer, though.
Leave a comment!
It's taking a whole team of people from multiple companies to coordinate and complete this huge update to our Roku fitness channel, and I can't wait for it to be done! We are so grateful for everyone's patience and positivity during this process so far. Mandy wrote, "I primarily use Roku, but will adapt to using my phone or laptop in the meantime. Thanks for all the work you all put into Fit2b and for giving us different avenues to use it!! Prayers for the updates and those working on it." Thanks, Mandy! Those prayers are appreciated, because it's really quite stressful for me. If anyone has any further insights or detailed explanations on how to stream us to your big screens, leave a comment. Thank you so much!