Here at Fit2B we provide subscription access to over 300 home workout videos, and our prop list of optional exercise isn't expensive. We realize most people don't have a lot of extra money to buy fitness gear they will only use for a little while, so we get creative with what you probably already have lying around. We also only recommend items that we use in multiple exercise videos!
4 Fitness Props You Already Have
Below, you'll find a list of the 9 fitness props you may need to purchase, depending on which of our home workout videos you fall in love with. For now, let's start with 4 exercise tools you likely already own:
A Wall — Fit2B knows that using a wall can provide balance and variety! We use a little wall-space in lots of workouts including Kelly's Wall Workout, Wall Yoga, and Wall Workout with Beth.
2. Canned Goods — No dumbbells? No problem! Cans of soup make lovely hand weights!
3. A Chair — Beyond all of our chair workouts for those whose lower bodies need time off, we also used a chair for this barre-inspired routine and this hipster workout!
4. Stairs — Even if you don't have stairs in your house, there's surely some steps around or near your house, right? Our workout video "Stair Intervals" is awesome for a full set of stairs, and who says you can't do step aerobics on your porch?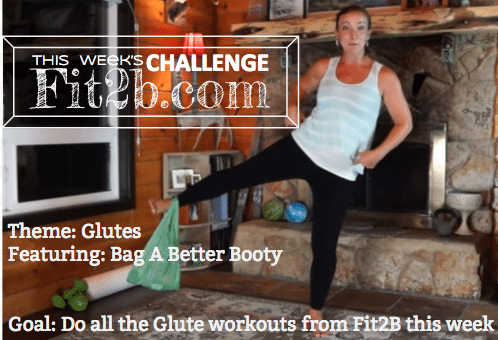 What About Bags?
We want to keep things as simple as possible for you, because fitness shouldn't have to be inaccessible or expensive. This motivation is a huge factor in how Fit2B has managed to churn out so many unique routines since 2010 like "Bag a Better Back" and "Bag a Better Booty." Yes, you can learn how to use a grocery sack as a workout tool for toning!
9 Home Fitness Props to Buy
You may already have a lot of these on hand. If not, you need to know WHY we began devoting our precious energy and resources to filming workouts with seemingly random items like foam rollers, weighted balls, aerobic steps, kettlebells, yoga blocks, stretchy bands, and bodylastics bands. It's because of the sad fact that these items always come with a list of exercises that aren't suitable for those with abdominal trauma, or those dealing with diastasis recti, recent abdominal surgery, hernia, prolapse, incontinence, and other core issues that require modifications for a while. 
The happy fact is that TummySafe Fitness is our specialty here on Fit2B, where we take the fear out of fitness and make movement possible again for people who are scared they might reinjure themselves. We teach the strategies, alignment, and breathing needed to help people approach working out with confidence again!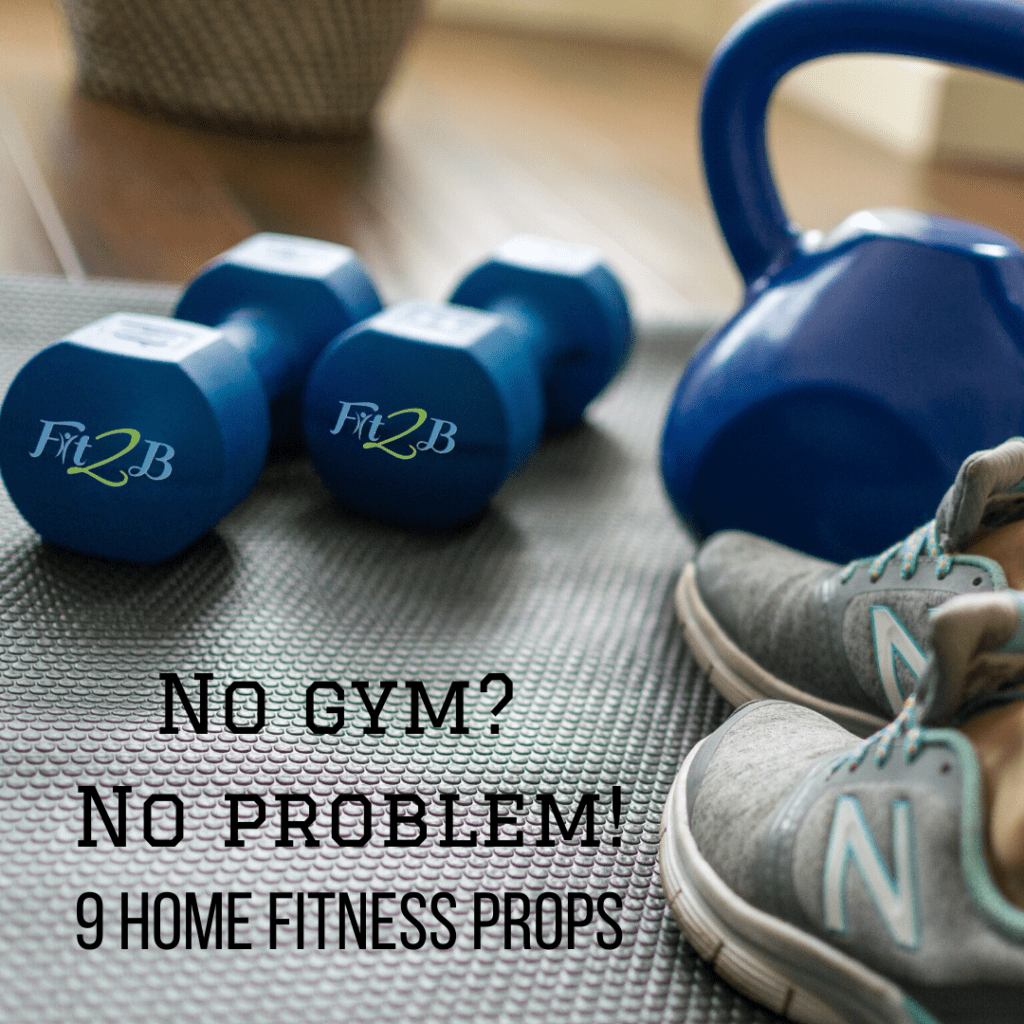 Without further ado, here is the list of 9 home fitness props we use most here on Fit2B.
Just click on the name of the item, and it will take you to amazon. This list contains affiliate links to Amazon which pays us a tiny TINY tiny commission without making you pay more, which means your purchases through these links help to further support Fit2B. Thank you!
Must you buy all those things to use Fit2B? No way! Like I already said, the majority of our routines encourage you to use what you already have (your body weight, canned goods, cooperative kids) — often in ways you never thought! Even in the routines that do call for certain props, we give you alternatives, like showing you how to make your own bolster or how you can use a pillow instead of a block for certain moves.
Click here to learn about membership access to Fit2B today!
Do you have to buy new? No way! Honestly, I get a lot of my home fitness props and equipment at thrift stores, garage sales or local chains. I'm always giving away my props, and it's a pain to buy new ones all the time. Just the other day, my mom asked if I had any 1-pound dumbbells she could borrow for her shoulder rehab. "Yep, I sure do. Just keep 'em, okay, Mom?" She was delighted, and I had an excuse to head to my fave thrift shop to replace them 😉