We launched a podcast called Fit2B Radio several years ago. Since then, we've produced so many women's health & fitness episodes with experts on the topics of diastasis recti, maternal mental health, perimenopause, labor and birth recovery, female sports and athletics, and more! Making it easy to find all those topics for those who want to listen to them in batches made logical sense, so we've compiled our top blogs into key topics. Just click on the podcast you want to listen to below!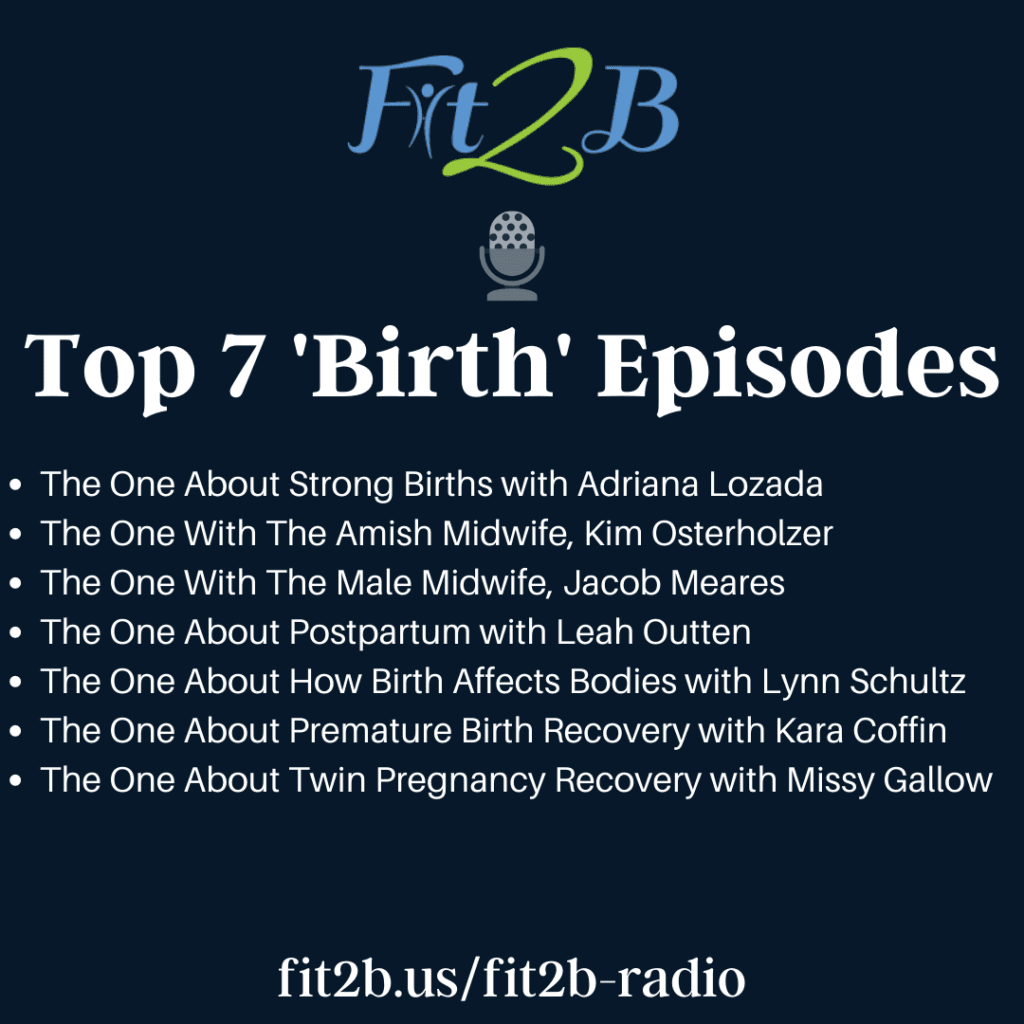 Top 7 Podcasts about Birth & Recovery
Here are links that will take your directly to our top seven podcast episodes on birth to help you have a better, stronger, more informed labor and recovery after having your baby.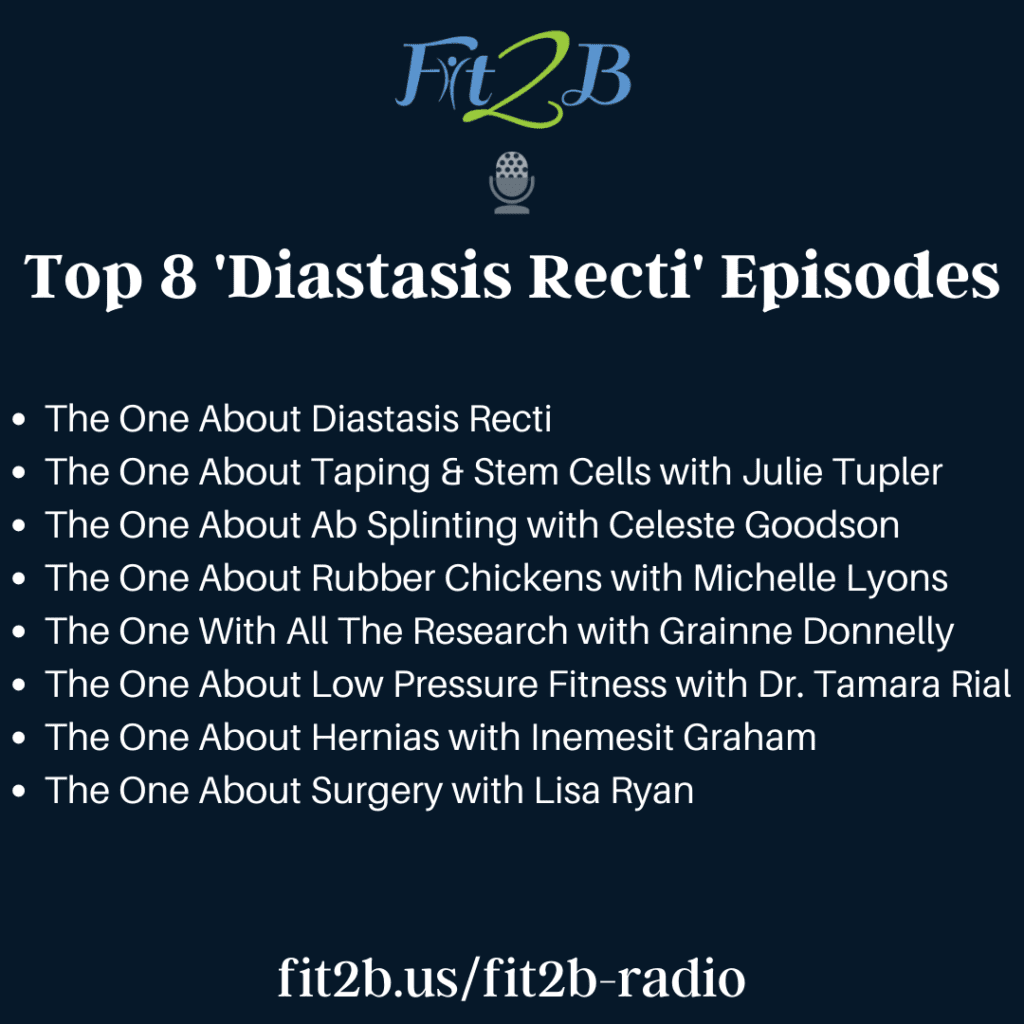 Top 8 Podcasts on Diastasis Recti
Producing workouts for people dealing with Diastasis Recti is our main jam here on Fit2B Studio, so is it any wonder that we've devoted so many episodes to discussing diastasis rectus abdominis? Ab gaps are trendy to talk about, but fixing one is less about focusing on the gap and more about treating everything feeding into it, including your fitness strategies and other factors. Here are our TOP episodes about the trench in tummies!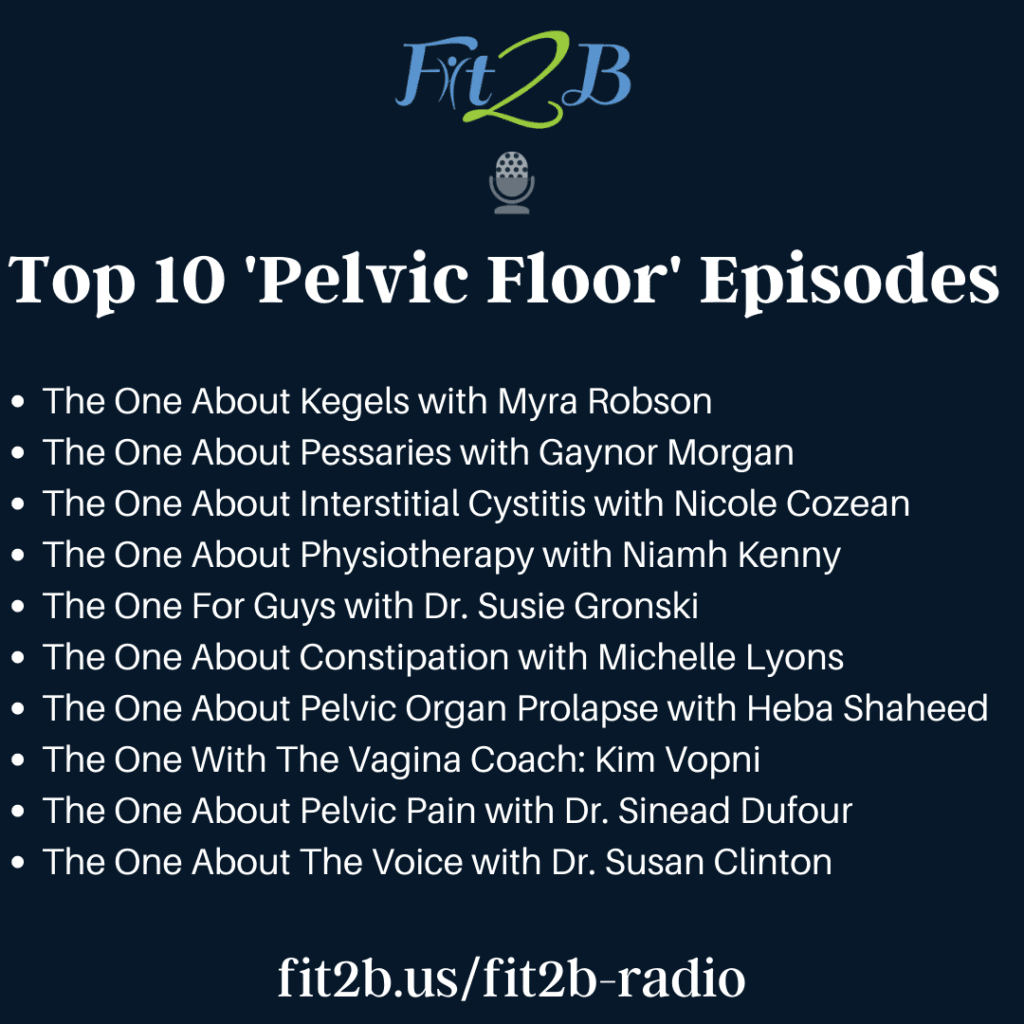 Top 10 Pelvic Floor Podcasts
Your pelvic floor muscles are literally part of your core, forming the bottom of your trunk's canister of muscles. It's all connected, so we provide cues for the pelvic floor in just about every workout here on Fit2B + we have several routines specifically geared toward help those parts get stronger. Listen to our top ten podcast episodes on pelvic floor health and strength with these brilliant physical therapists, doctors, and other experts!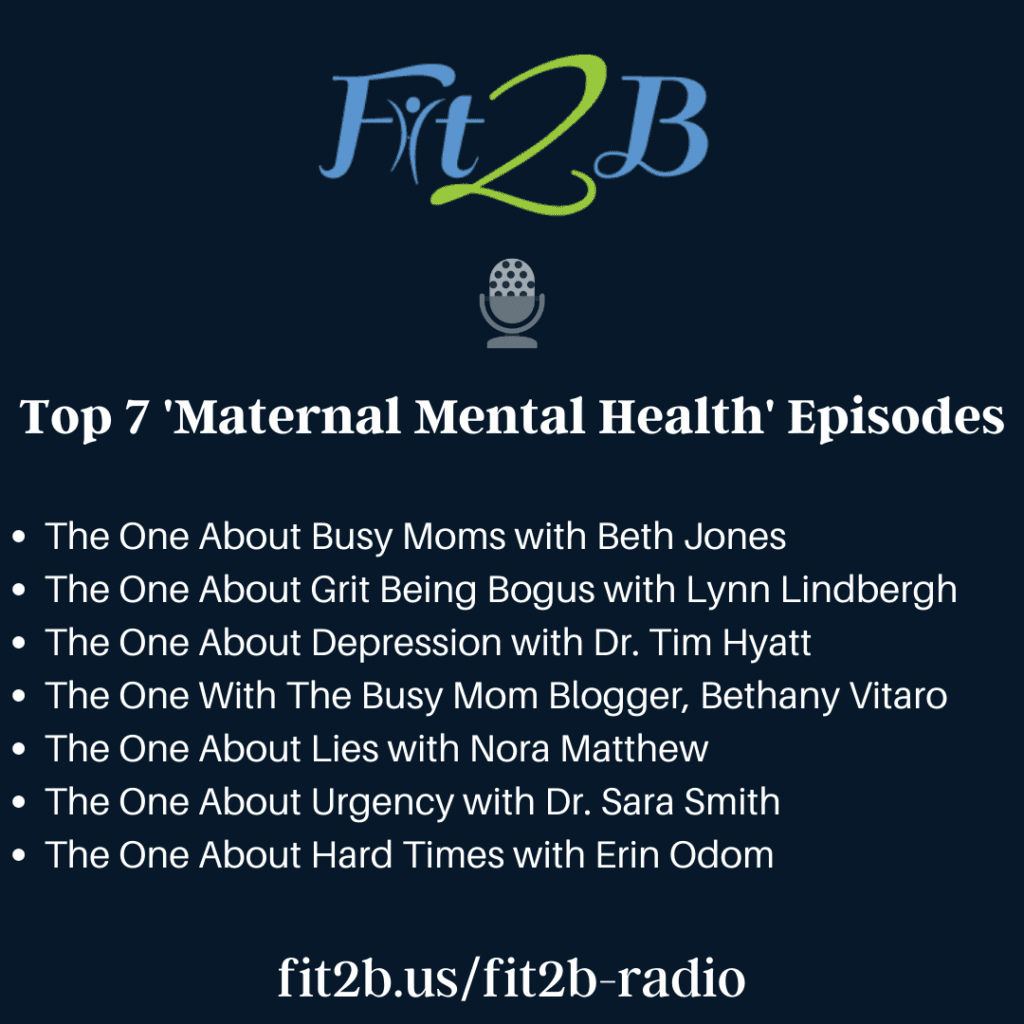 Top 7 Maternal Mental Health Podcasts
Did you know that suicide fluctuates with heart disease in fight to be the #1 killer of postpartum women? The load on mothers is heavy and hard as we juggle recovering from birth, keeping house, providing for our families, shuttling our children to places, memorizing medical histories, and so much more. I myself have dealt with depression & anxiety, and I comprehend the connection those things have to our core strength and overall wellness.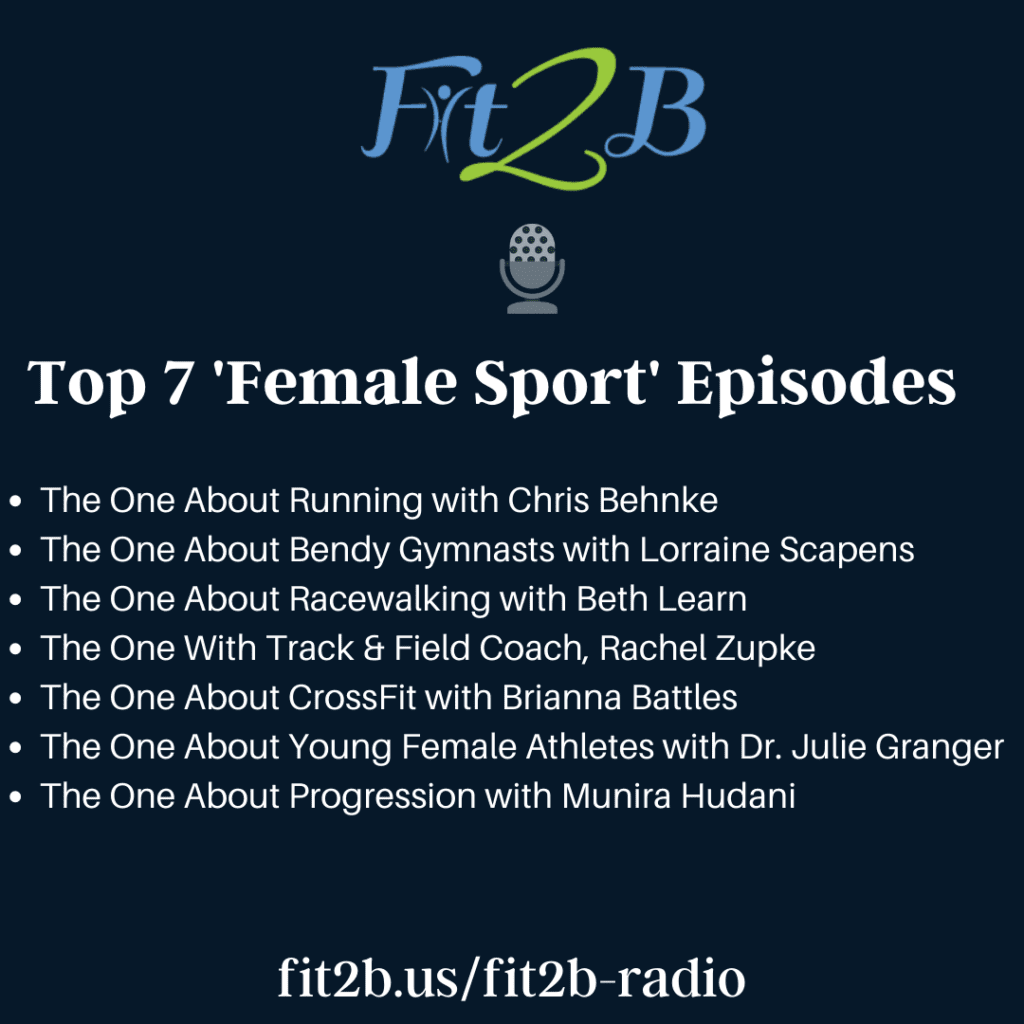 Top 7 Female Sport Podcasts
Female bodies aren't "Mini Male" bodies. Our physiology, muscle fiber shape, hip angles, pelvic outlets, power outputs, max height velocity, and reproductive functions and hormones are vastly different. We've recorded seven fantastic episodes with these geniuses that every woman wanting to return to her favorite sport should be listening to!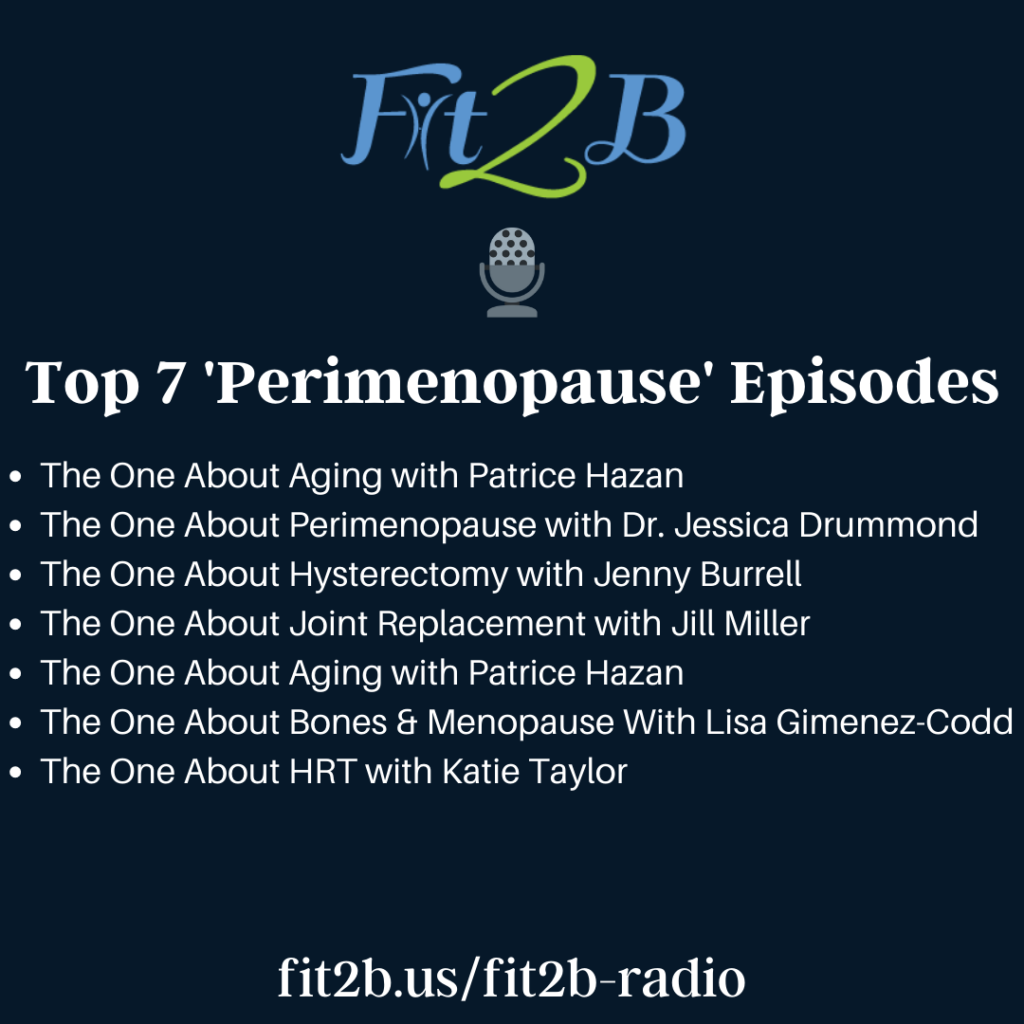 Top 7 Perimenopause Podcasts
Menopause is ONE DAY… Yup, it's the day that a female has gone without her period for 1 year. Perimenopause is the 10-15 years leading up to and surrounding that day. We have a whole "Proactive Perimenopause" course here on Fit2B because it's such a crucial time for women to be aware of symptoms already happening, learn how to fight them early, and improve their fitness and strength to have a better post-menopausal experience. Listen to these top 7 podcasts on Perimenopause to learn how to prepare for menopause and address the symptoms of "The Change. "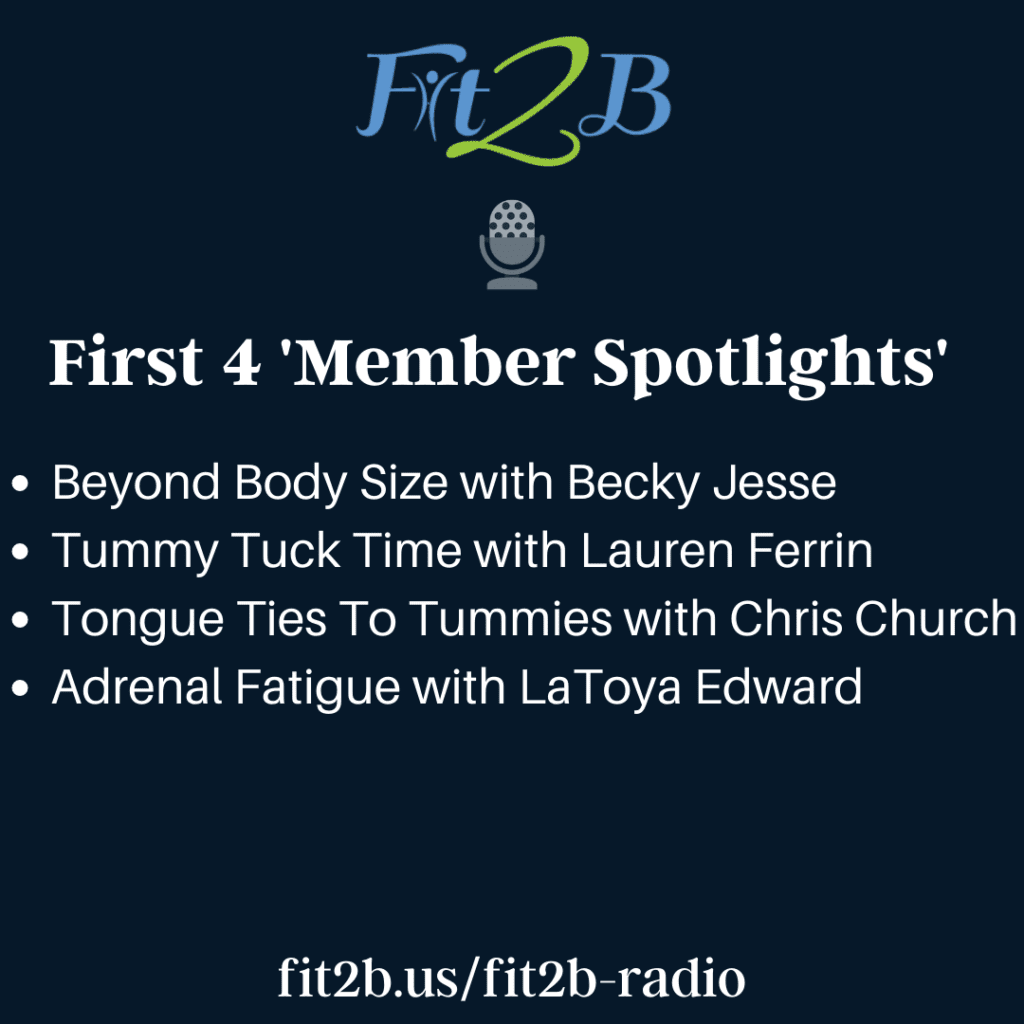 First 4 Member Spotlights
More of these will be coming, and I love them so much. Talking to some of our long-time clients and listening to their journeys is so amazing and inspiring! Each of them have been through different things that many can relate to, and I hope you have a listen soon! 
Leave a comment
Which one will you listen to first? What's your favorite podcast on Fit2B? Who is your favorite guest expert? What's something you've learned from our podcasts?
P.S. If you think you'd be a good "fit" for Fit2B Radio, please contact us for a podcast application today!