What if you decide to look into having a tummy tuck? Does that mean you failed? Does it mean you were unable to fix your Diastasis Recti? What do you need to know if you've truly exhausted all your options? Do you even need to 'exhaust' all your options? Meet Lauren. She's a member of Fit2B who graciously said 'yes" to sharing her story on our FIRST member spotlight episode. Her journey is authentic and raw. She shares nearly everything about her journey through abdominal rehab, using Fit2B, how and why she decided to get abdominoplasty surgery on her stomach muscles, what recovery was like, and so much more. She has wonderful words of advice and comfort to offer anyone who is considering this option for their abs to close their gap. Spoiler alert: You're going to walk away better informed and more compassionate toward those who go this route for healing their Diastasis Recti. Second spoiler: Surgery isn't the end of her journey. This episode is going to change your mind.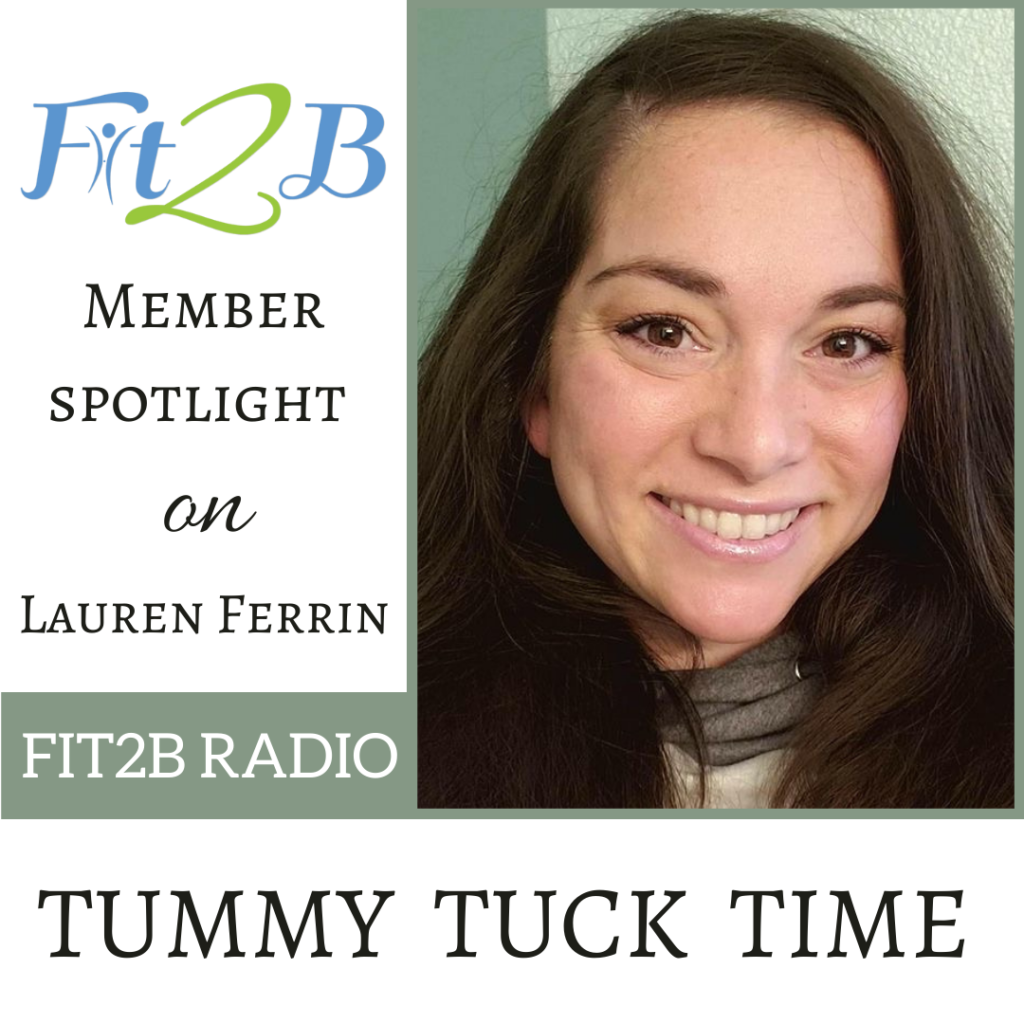 More from Fit2B on this topic: 
Fit2B Radio: Season 2 Episode 11 – The One About Surgery with Lisa Ryan
Another Member's Story of Tummy Tuck Surgery for Diastasis Recti with pictures!
Free resources from Fit2B including Diastasis-aware workout videos & more