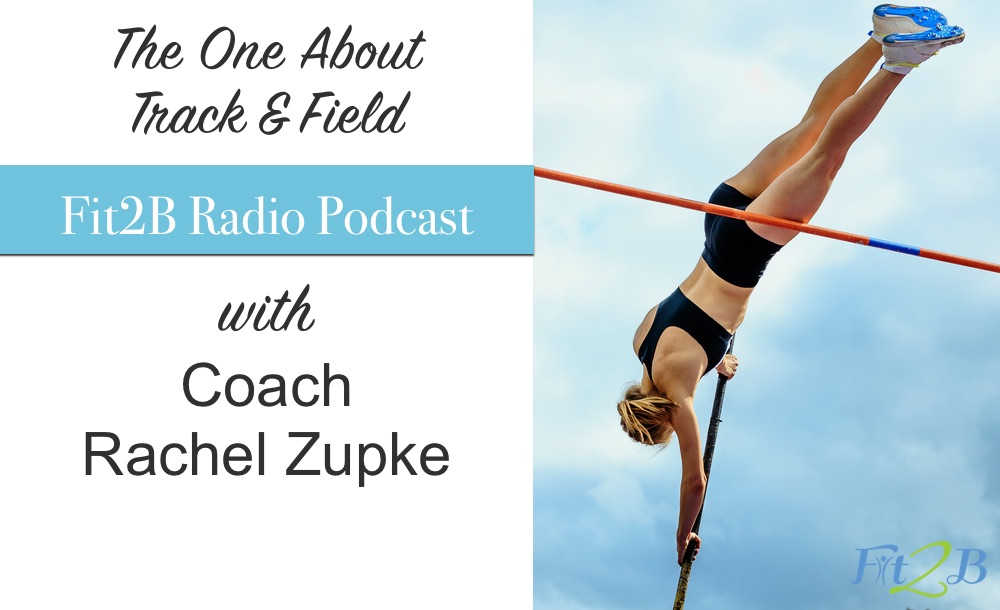 Track & Field is more than one sport, each of which requires immense core control and coordination with the entire body. However, many coaches default to old school ab work that can result in core dysfunction because they aren't educated about other options. Rachel Zupke is a coach who has figured out how to train her athletes' cores without crunches and situps, and she shares several tips and moves in this pole-vaulting podcast.
You can follow Rachel on Instagram via @ehstrackandfield or @mrszupke
---
Fit2B Radio Cam
We always "video" the podcast being produced! Here's your chance to get the behind the scenes view! Watch this one to the end to see Rachel's adorable kids "helping" her demonstrate the moves.