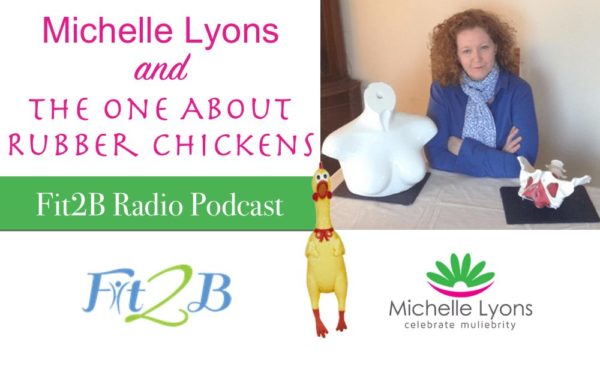 What does a rubber chicken have to do with core fitness? You really need to WATCH this episode with top-notch pelvic floor physiotherapist, Michelle Lyons, so you can laugh and learn at the same time. Michelle is one of those wonderful experts who makes you feel comfortable talking about anything, so we did! This podcast touches on diastasis recti, female pleasure, constipation, and prostate cancer's implications on male incontinence and erectile dysfunction.
Click here for FREE resources on Michelle's website including The Constipation Cure, Vulvar Self Exam, and her Pelvic Floor Exercise Guide.
Click here to learn about the 3rd Age Woman course
---
Fit2B Radio Cam
We always "video" the podcast being produced, which is awesome for this "Rubber Chicken" episode. Here's your chance to get the behind the scenes view!