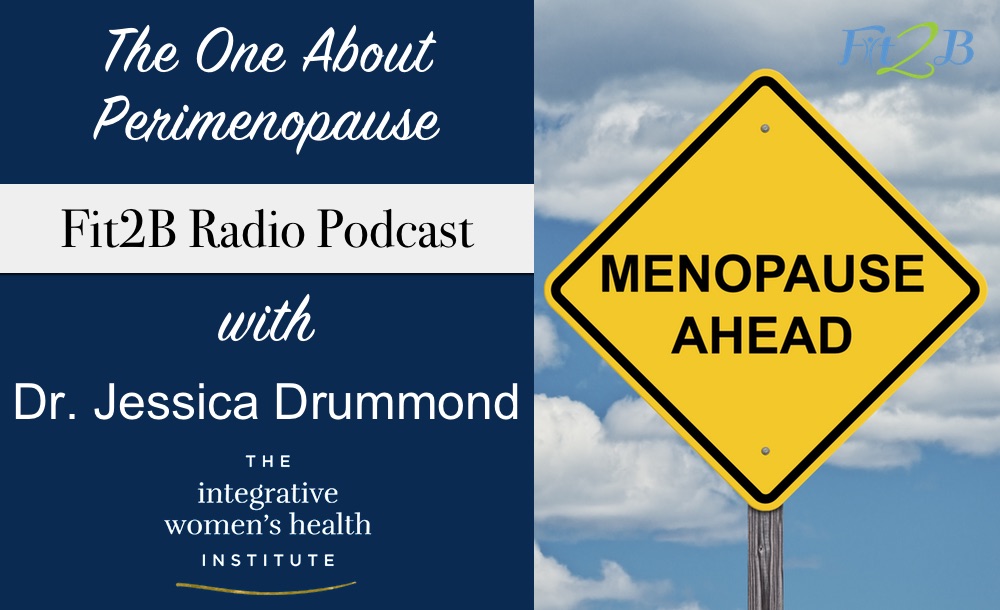 Women are typically led to believe that menopause is the end of their best life – that night sweats, vaginal dryness, loss of energy, and weight gain are normal – However, Dr. Jessica Drummond has the experience, information and evidence to prove that your best life can come after 40 and 50 years. She's a physical therapist specializing in pelvic pain, the founder of the Integrative Women's Health Institute, and she has a lot to say about women reclaiming the years surrounding menopause as a powerful, vibrant time of life!
Dr. Jessica's article about hormones after age 40
Enroll in Dr. Jessica's 3-Step Approach to Hormone Balance Here
Download Dr. Jessica's Free Guide to The Benefits and Risks of Drinking Alcohol Over 40
---
Fit2B Radio Cam
We always "video" the podcast being produced! Here's your chance to get the behind the scenes view!