We're approaching October 1st, the day we opened our doors in 2010 after filming and building our home workout video website for 6 months. I'm doing a lot of reminiscing about our first 10 years as the world's premiere provider of TummySafe Fitness (which means we offer pressure-reducing cues during every exercise that protect pelvic floors and cores) and I'm pondering the next 10 years.
In our first 10 years:
We have grown from 7 workout videos and 10 members in our first month to HUNDREDS of workouts and members in over 40 countries worldwide!
We have published over 400 blogs on home fitness, women's health, diastasis rectus abdomens, pelvic floor dysfunction, pregnancy, birth, and more!
We launched and continue to maintain a Roku Channel with all our workout videos that is included in our memberships.
We have created 14 courses including Experts In Diastasis Recti, Comforting Core: Moving through Miscarriage & Infant Loss, Fit2B Girls for young ladies entering puberty, 14 Days to A Better Neck, Exercise Around The World, Get Your Glutes in Gear, and others… see them all here in our shop!
We have produced the Fit2B Radio podcast which is approaching almost 100 episodes.
I have spoken to countless groups in my own free time, raising awareness of how Diastasis Recti isn't death to fitness. I've travelled to London, Mexico, New York…
We designed The Color Series of home exercise videos to fill the unmet need in the fitness industry for mood-based workouts.
We have worked hard as we have continued to update our platform, improve our services, raise our levels of customer care, and build more for our customers. We have experienced failures, losses, attacks, setbacks, and here we are: still standing and stronger than ever after 10 years.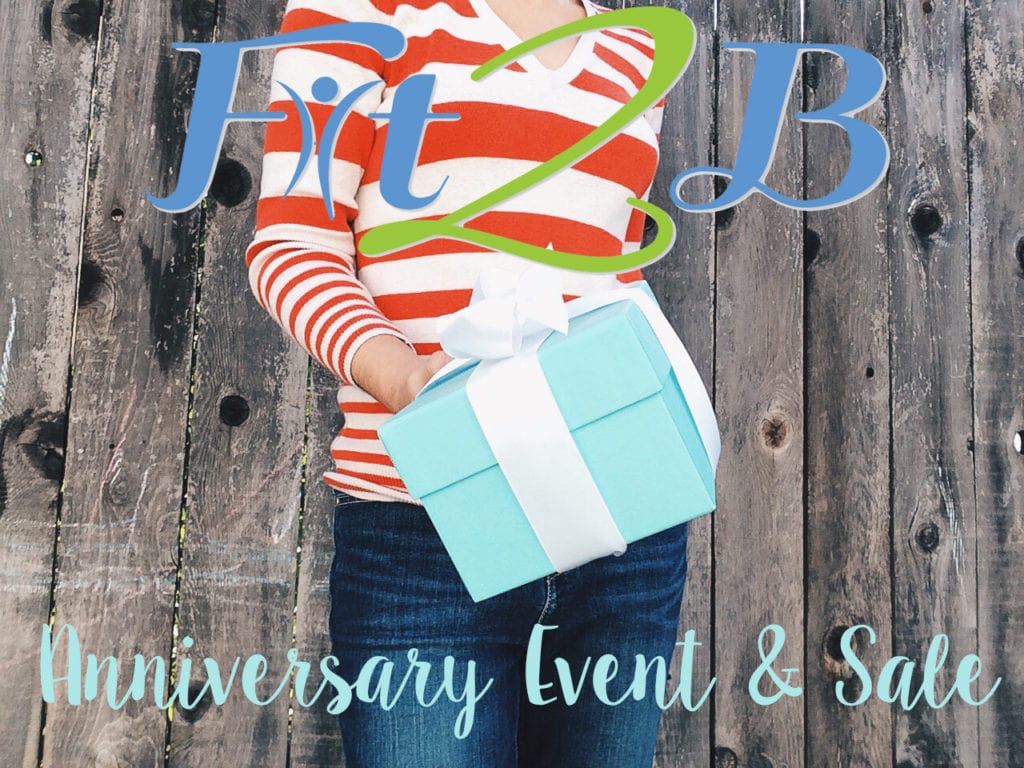 If we've come this far, where will our members take us next? After all, they are what drives our projects and inspires our future film sessions. What kind of home exercise videos do you want from Fit2B next? What kind of fitness courses should we create beyond the 14 we have already? How can we serve you better in the areas of fields of female fitness and providing wholesome workouts for the whole family to enjoy… We have hundreds, but my brain is always buzzing with more ideas for new exercise routines!
In 2021, We plan to film:
Curvy Yoga
The final installment of the Color Series
Spin Bike Workouts
More cardio drumming routines
Bosu Balance Workouts
Fitness for Menopause
More Step Aerobics
The Traveling Trunk Workout
And, like, 27 other things 😉
I'm not sure what people think of my recent crazy hair hues for our color series, or my laser-vision focus on diastasis-aware fitness, but – deep down – I'm still just a regular mom doing housework and trying to fit in a workout each day, a real wife trying to support her husband's dreams, a frenzied farm girl picking berries all summer long, and apparently a female entrepreneur and CEO … Maybe I should have a grand 10-year plan for the future, but I don't.
If there's one thing I've become through the journey of operating a successful online workout webs, it's "more flexible." I've learned that making rigid plans never works because life happens. What I want for Fit2B and what you want from Fit2B need to mesh. You want more workouts, more candid education, more inspiration, more motivation. You want me to keep being real, and you want Fit2B to keep supporting your strength and fitness journey. And that's what I'm going to keep providing…If my cats will let me…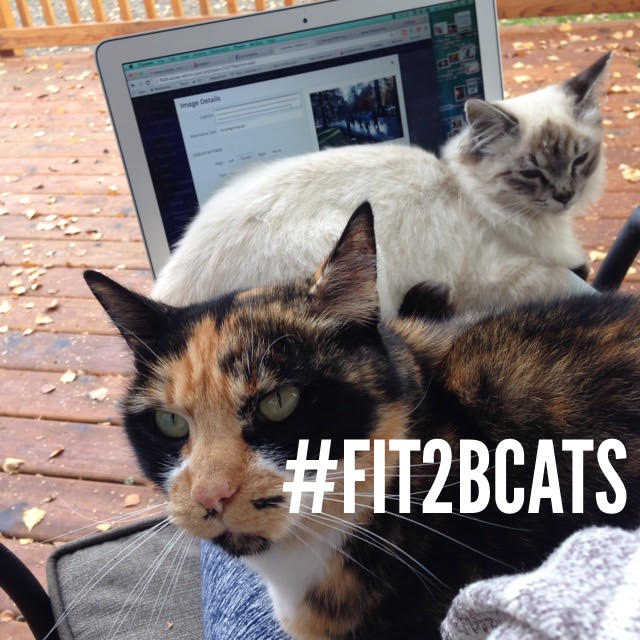 Even including these pesky barn cats, my team is still tiny – we like it that way – and I'm still highly involved in the day to day doings of Fit2B. My favorite is our member forum where I can connect with most of our amazing members who are wonderfully kind and always provide awesome feedback. They (you) are the real reason we have been able to improve and grow so much in our first 10 years!!
Join us as we celebrate our anniversary!
Every year we throw a party and have a big sale BUT 10 YEARS IS HUGE so this celebration is going to be epic! We're doing a bunch of giveaways between now and October 1st on our Facebook fan page: Fit2B TummySafe Fitness. We're offering a photo scavenger hunt, and a "How Well Do You Know Fit2B" quiz with prizes to our members!
Needless to say, the sale we're plotting is our biggest one ever with 50% off everything in our store except basic monthly membership which will be featuring first month free. Single year 50% off. New premium access 50% off. Courses 50% off… ONLY ON OCTOBER 1-2, 2020!