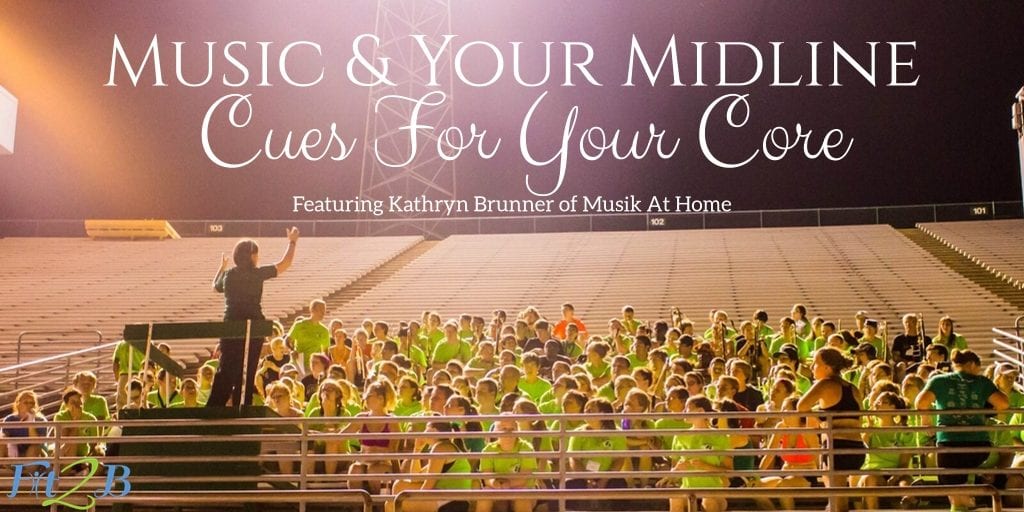 Featuring Kathryn Brunner of Musik At Home
Crunches are always the first thing blurted when I ask random people how they believe their abs work — which means my work isn't done yet — however, the deep abdominal muscles of your core perform hundreds of actions all day long. Your abs help you breathe, stand upright, lift loads, and they also help you sing and play instruments.
Your midline makes music!
Music moves strongly in my genes. My grandpa was a music director. My grandma played the church organ and gave piano lessons. My parents both play multiple instruments including the accordion, piano, organ, guitar, and clarinet. My daddy sang in an award-winning barbershop quartet. I have sung in several choirs and currently lead and sing on our church's worship team. My daughter can play the oboe and clarinet. My son seems to be a young guitar prodigy, totally self taught.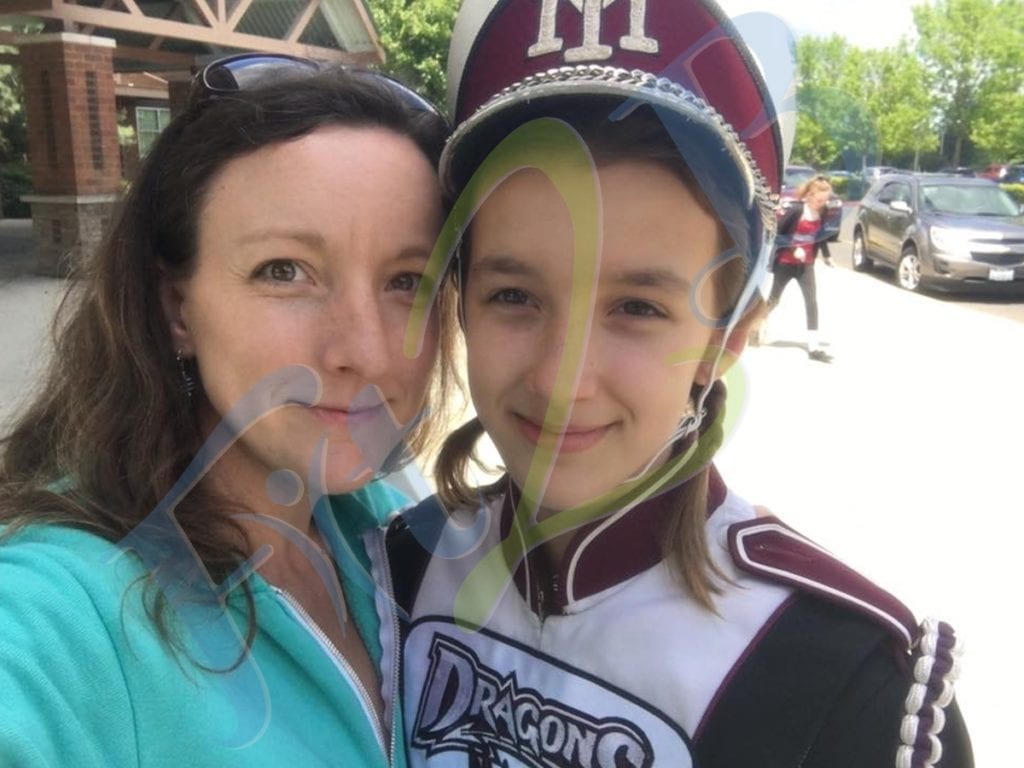 Having strong, functional abdominal and pelvic floor muscles helps musicians. When your core is plagued by prolapse, pressure mismanagement, diastasis recti, and herniations, your breathing is affected. Learning to breathe better is a MAJOR component of reclaiming your midline mojo as a musician.
I remember watching my daughter sort out her breath as she began learning clarinet for marching band. Making the right sound with her instrument while practicing proper posture often left her bracing her belly.
The cues I gave her to use included:
Send air out from the pit of your belly
Bring your breath down into your hips
Keep your chest relaxed
Imagine your whole middle is a circle and make that circle smaller when you blow
The tendency is to chest-breathe or even use the scalene muscles in the upper neck and shoulder area to pull more air. Breathing is most powerful and productive, though, when we actively involve the diaphragm and abdominals. A good diaphragmatic breath will move the belly and lower ribs.
Try this FREE workout with breathing techniques
It can be hard at first! Whenever a set of muscles has to learn or relearn a movement pattern, things feel jerky. Also, you're seldom practicing just one skill at a time when making music. You're reading notes, watching your director, keeping an eye on the players around you, tuning, breathing, lining up, tracking tempo … It's a lot like a newborn's first motions that start very spazzy and reactive, then as coordination is built, motion (and music) becomes fluid.
This blog was inspired by a topic suggestion from Fit2B member, Casey C. She wanted more information on intra-abdominal pressure and playing a musical instrument. "I'm a band director and my pelvic floor is reacting when playing certain instruments but not when playing my 'main' instrument."
Music Making Tips
I reached out to music expert Kathryn Brunner, founder of Musik At Home, for some expert advice on this topic. She shared some wonderful tips for breathing while singing or playing a wind instrument.
"When I sing or play a wind instrument, I imagine there is a line or a thread that begins near the pelvic floor and moves all the way up and out the top of my head. When I breathe in, I gently fill the lower abdomen with air.  As I exhale, the core engages toward the spine as air consciously moves up along that thread-line, totally ready to do its job of creating a beautiful melody. When I imagine the breath moving up and out as if through the top of my head, my pitch is at its best and my focus on my core stays strong." —Kathryn Brunner, Musik At Home
If you'd like to hear more from Kathryn, please listen and subscribe to our Fit2B Radio podcast. This interview we did with her about music and motion was so good. She even shared her beautiful singing voice with us!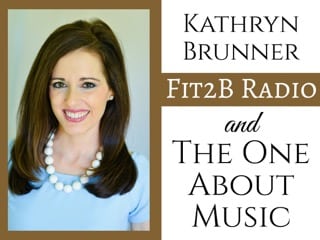 Does breathing better with a stronger core really work? You can try it for yourself: next time you're singing or playing, try supporting your sound from the pit of your belly. See if you notice a difference in your music depending on how you align your body. Is it easier to sing when you sit or stand as tall as possible and blow while pulling your belly button inward a bit?
Fit2B Member Testimonial
"I realized today that one HUGE benefit of Fit2B that is completely unrelated to working out with the different routines … I sing better!! The last time I sang in a production of Handel's Messiah, I had to really struggle to sustain my breath for long notes and it was even worse singing the first soprano notes … I noticed tonight at practice that I was easily able to hit notes that previously gave me trouble and had an easy time sustaining my breath! Anyone care to sing with me: Hallelujah!!" —Ruthann M.
Join Fit2B today for full access to all our workouts that will strengthen and support you from the inside out! It's more affordable than you think!