"Fit2B is an excellent resource! I have been a member for years and appreciate Beth so much for sharing her knowledge with us! She, and the variety offered, is amazing. Her "cues" are priceless for knowing you are doing it correctly, and getting the most out of your workout."

-D. Ewing

We want to offer something amazing.
Something with EVERYTHING. So we wrapped up the whole kit and caboodle for you, and we call it PREMIUM MEMBERSHIP which is a whole lot easier to say than caboodle!

So what does Premium Membership mean for you?

First of all, for $109/year you maintain access to ALL of our amazing exercise videos and courses.
The one-time startup fee is what opens your access to all our fitness eCourses which we normally sell separately, a la carte in our shop.
The automatic yearly renewal rate is the best part because you can keep that LOW rate for LIFE as our thank you for sticking with us!
For basic access to Fit2B, we normally charge a monthly rate. For a non-renewing single year of access, we multiply that monthly rate x12 and subtract a slight discount. We raise our prices a smidge every year, but here's the deal: Become a premium member, and your low yearly access rate won't change even as we provide more content!
You get access to our huge workout library + ALL  eCourses + A Call w/ Beth
Yep, you read that right:
ALL our eCourses and FUTURE eCourses are included!
Here are some of the many things you'll receive instantly!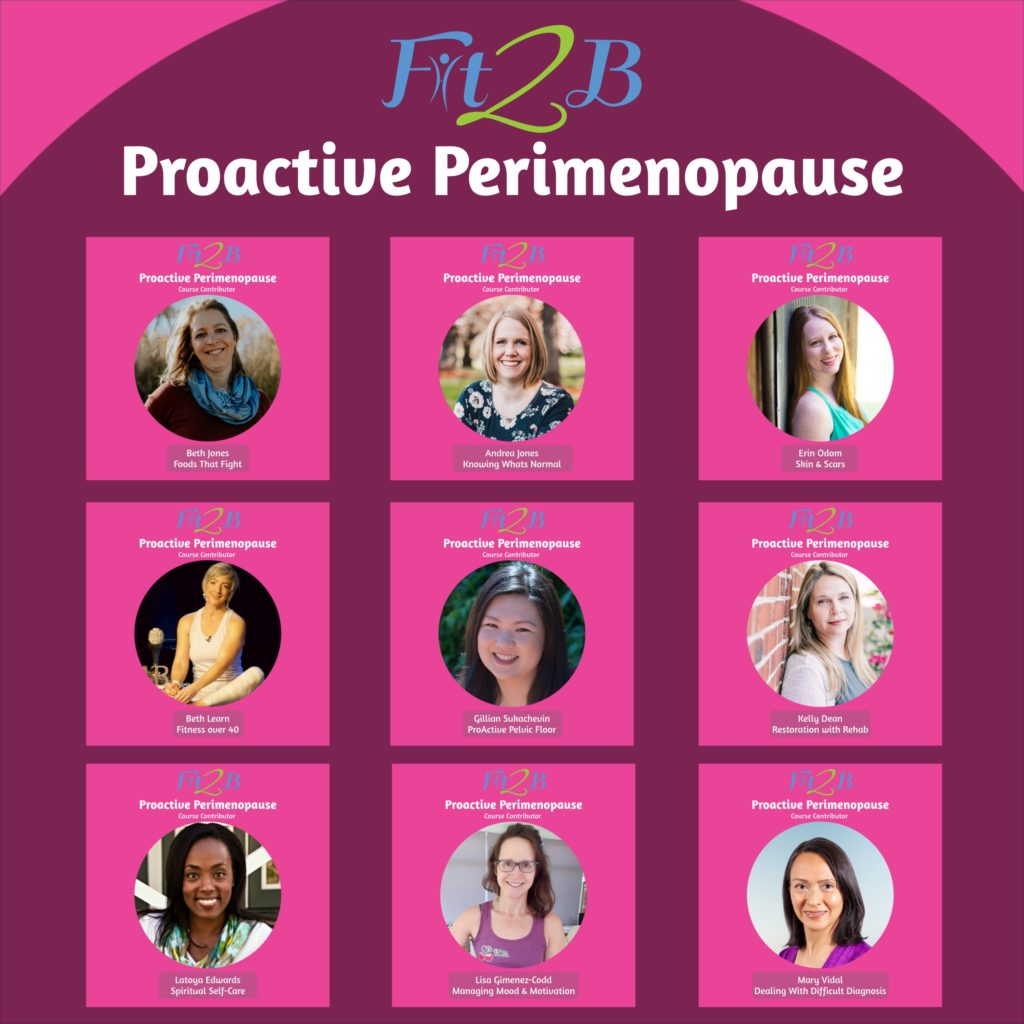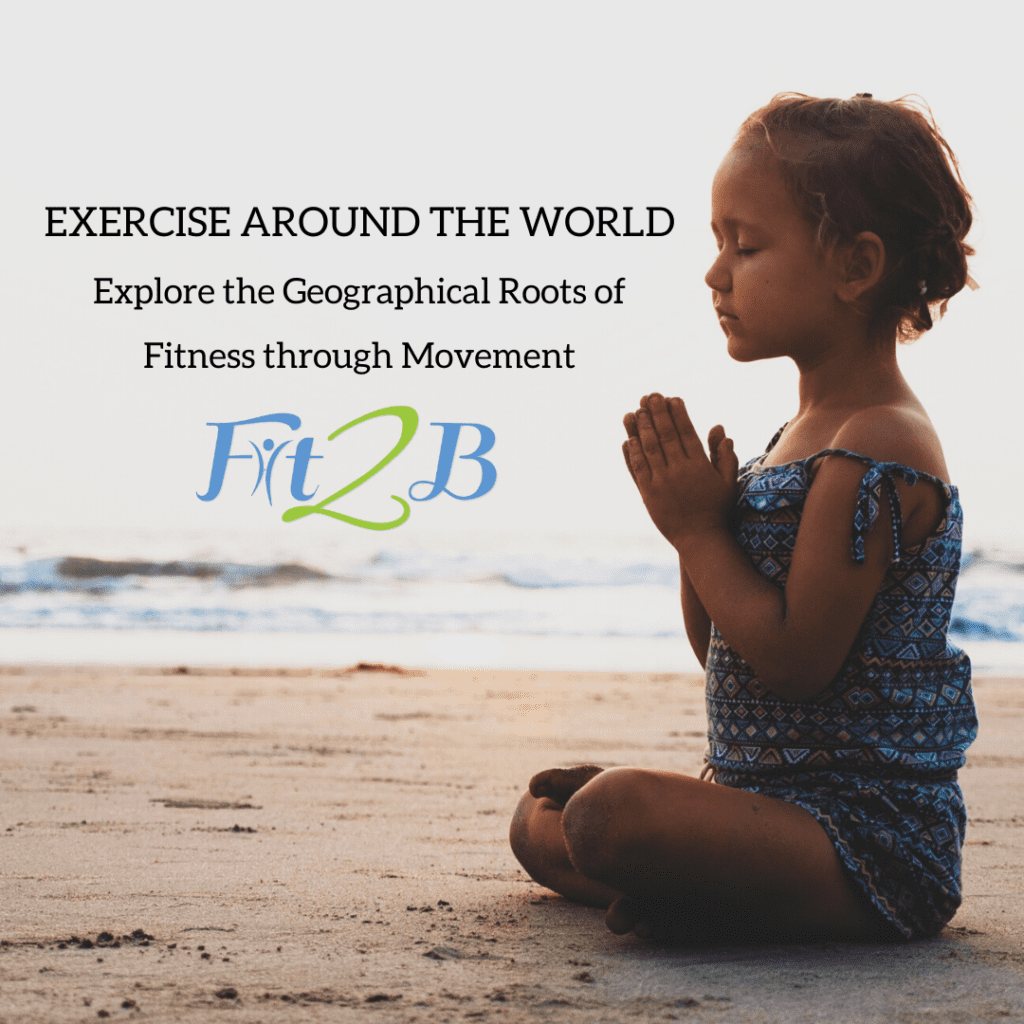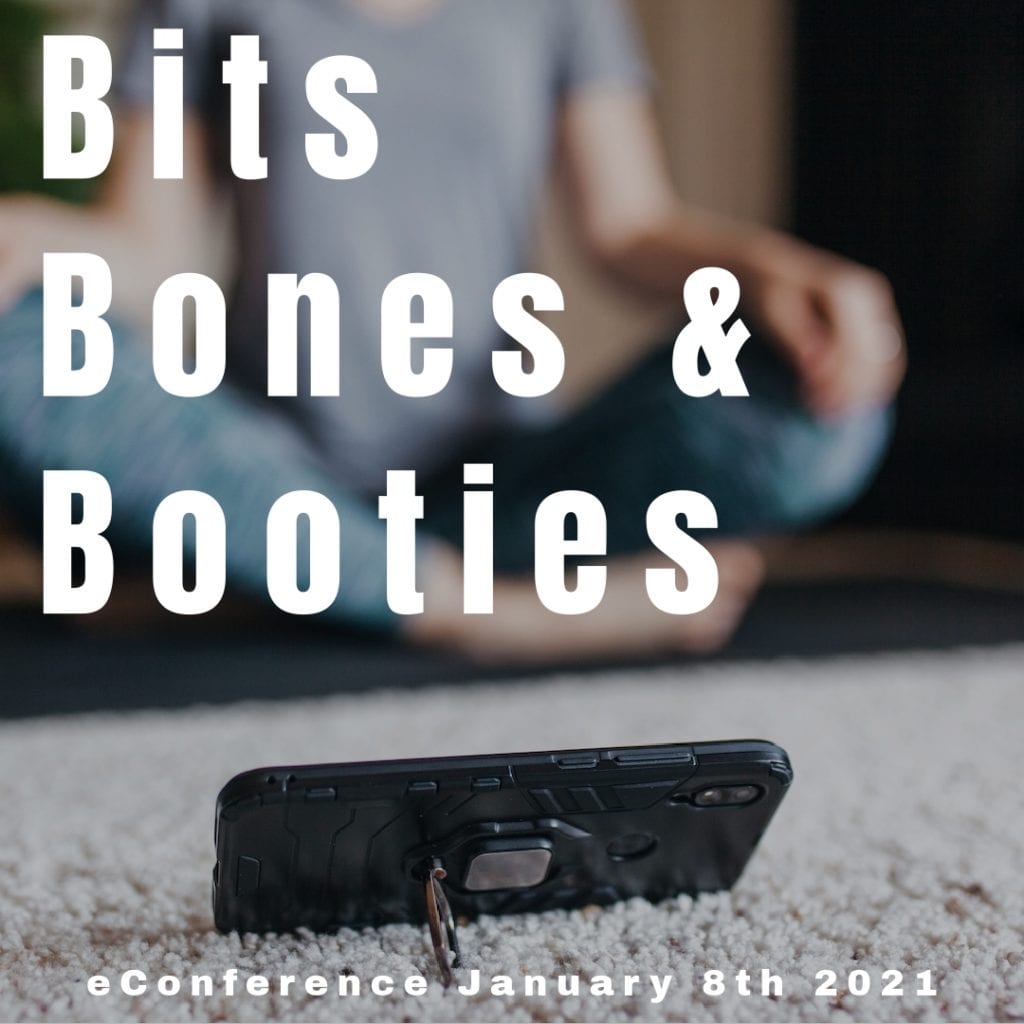 Here's a list of ALL the courses you'll have access to as a premium member:
Proactive Perimenopause
Foundational 5+
14-Day Neck Challenge
Experts On Diastasis Recti
5×5 Fitness Challenge
Fit2B Girls
Prenatal Fitness Program
Postnatal Fitness Program
Startup7
Beth In Real Life
Get Your Glutes In Gear
Walking As A Workout
The 7-Day Sugar Free Challenge
Comforting the Core: Moving through Miscarriage & Infant Loss
Exercise Around The World
Bits, Bones & Booties Conference – Jan, 2021
Here are the best parts about Fit2B Premium Membership:
Complimentary 15-Min Phone Call w/ Beth Each Year!
Our Private Member Forum on Facebook
New eCourses automatically added to your account, no extra fees.
Discount on all other products in our shop
Fit2B Roku Channel Access
Membership renews automatically each year for $109
Are you ready to have premium fitness?
Our goal is getting you "fit to be" chasing your kids, your dreams, your goals. We have a real passion for making fitness accessible to everyday people, especially those who find even the simplest movements daunting. Nothing makes us happier than seeing someone who was afraid to move START moving! We also get pretty excited when our athletes use us for cross training, and end up starting a new sport they never thought possible! Most of all, we love helping busy parents and those with limiting diseases and disabilities approach exercise with confidence and enthusiasm.
Member Testimonies
"I love that there is so much variety, that I can take fit2B with me when I travel and my kids love doing the kids workouts too. After having four kids I needed something to help restore my core and I'm so thankful to have found fit2B with all the cues for breathing and engaging my core."
–Esther S.
"I love Fit2B because of the wide variety of workouts available, because of how family friendly they are, because of how educational they are, and because of how amazing Beth is in helping and empowering women."
-Valerie W.
"I'm grateful for fit2b for the option of working out at home in a fun & energetic way!"
-Rebecca S.
"I'm thankful for Fit2B because it made me aware of Diastasis Recti, showed me it is not a terminal condition, and it has given me fitness options while I heal my pelvic floor."
-Margaret H.
"I'm thankful for Fit2B because they get me… I don't do well with fitness that pushes and pushes and demands more than I can give. That's how I end up injuring myself! I love Fit2B's gentle, steady approach."
-Michelle L.
"Fit2B has been with me and been just what I needed through several pregnancies and post partum, and now that I'm focusing on me. It meets me exactly where I am. It also educates me so I can try out other things and join challenges with my friends knowing how to be tummy safe the whole time."
–Megan W.
"Monday I did Coral Contralaterals and then Fuschia Fascia for the first time. I loved them both. Since I'm in PT for my shoulder though and used a weight in CC I decided to use oranges for FF. My dog thought they were his ball and kept trying to steal them." 
-Sarah H.
"I'm so thankful to have found tummy safe fitness! I love the encouragement in all of the videos. I've been a member for about 4 years and it has been such a blessing! I love the educational component, too. I've learned new things about myself and my body along the way." 
-Brenda L.