Having chiropractic work done on my spine has literally kept me on my feet through all my years of bouncing around as I teach group fitness and play hard. So when I met "Dr. Doug" at a networking event here in Portland, and he offered to guest blog for me, I jumped at the chance because I'm a firm believer in keeping bones in the right spot; because they are where our muscles attach, and if our bones aren't lined up, then our muscles won't be lined up! Anyway,  Dr. Doug proves the point with much more eloquence when he writes …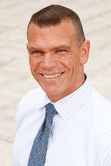 "As a chiropractor, I recognize the link between function and health, or lack of function and disease. This requires the detection, and subsequent correction, of the vertebral subluxation. A subluxation is defined as a joint that does not have proper movement or position, which results in impaired nervous system function, and subsequently impairs our overall health.
"Dr. James Chestnut, B.Ed., MSc., D.C., in his book Innate Physical Fitness & Spinal Hygiene, developed the term Movement Deficiency Syndrome with the major premise that movement is a required nutrient for physiological and biochemical homeostasis-to be healthy we have to move, anything less is sickness. The subluxation is a segmental movement deficiency syndrome that results in a cascade of unhealthy adaptations. If left misaligned, the condition may become chronic and lead to altered muscle tone, asymmetry, postural strain, pain and possible injury. Adjustment of the spine, then, removes the interference, reverses the problematic cascade of adaptations, and allows the body to function optimally.
"It is no wonder that over the years many high level athletes such as Tiger Woods, Lance Armstrong, Arnold Schwarzenegger, Evander Holyfield, have turned to chiropractic to give them a competitive edge. We all need that competitive edge when it comes to maintaining proper function. Whether you're a professional athlete, a 9-5 corporate athlete, a weekend warrior, or stay-at-home mom, chiropractic will keep you moving and keep you healthy."
For more information on chiropractic and health visit citychiro.net
Yours in Health,
Doug Davies D.C., C.C.W.P.
City Chiropractic 806 SW Broadway, Suite 350 Portland, OR 97236
503-224-9513