How does one survive Hood to Coast, the world's largest relay running race that also includes Portland to Coast, a walking relay race? Having just placed sixth with my Team Toe Jammin' #2100 means we have a guaranteed place in next year's race without submitting to the lottery … but are all the funny team names and a day at the beach enough to make up for the blood, sweat, tears and traffic jams? Here is what people from my team and several others have to say …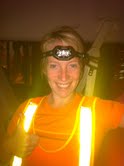 Blair Hardy, last minute fill-in runner for Team "Limitless" #205 – Put Vaseline on your feet before you put your socks and shoes on, then you will enjoy blister free feet 🙂 Blair also added that it's almost better to do the event with complete strangers, because people tend to be nicer to strangers after 30+ hours in a van together than they are to familiar friends. Blair's team told her to just go slow and take it easy and not hurt herself, and she really enjoyed the whole event.
Health Coach Jenn Bonner, Captain of the "Speed Bumps" – Erase your mind of everything you think you 'know' about your friends, exercise and lack of sleep. And then just enjoy the experience and do not get so caught up on doing everything right.
Aaron Sanstrum of Sanstrum & Associates, participant and sponsor of "Rockin' Walkers" – If you get a hot spot and your teammates have stopped to get you water … go to the van and deal with it. In my case, put on the other shoes…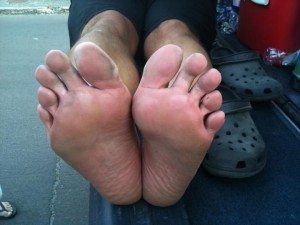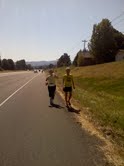 Luci Smith, one of my fellow Toe Jammin' teammates who also competes with Team in Training said, "Train before the race and bring the right foods. Don't try ANYTHING new on race day: new style of walking, food or drink." Luci had to do some extra pre-planning for food due to a gluten allergy, but she always made a point of sharing what she brought. Plus, Luci pushed through a horrible cold to do her third leg!
Kristiana Gaylin of one of my church's teams "Crosswalkin' Roadsters" wrote to me and said, "Stay home. No. Keep your feet dry. And only go in and air conditioned van." She's right. Temperatures got into the 90's on race day!
My advice: Make an appointment with your chiropractor and/or massage therapist BEFORE the race for right AFTER the race, because after being in van for 26+ hours straight and working your butt off, you'll need it!  And test your energy bars and drinks on tough routines before the race lest you barf up the new ones on race day. And never underestimate the power of fresh fruit and olives as a natural recovery food between legs.