Faith, fitness and birth: those are the 3 passions of Fit2B Studio founder, Beth Learn, and that's one reason why Fit2B Studio is so involved in diastasis awareness and core health. We truly want to help people where it matters: their center! So when Kristen Benoit, a member of Fit2B, certified midwife, and servant with Mercy in Action, contacted us about helping their efforts to provide safe, free births in the Typhoon-ravaged Phillipines, they had our full attention. What a great "fit" for us! We raised over $500 for them with our Cyber Monday sale, and we invited Kirsten to tell our fans more! Kristen writes…
"On November 8, Typhoon Haiyan, or Yolanda as it is called in the Philippines, tore through the central Philippines, leaving a wake of mass destruction in its path. The aftermath of the storm is no longer making US headlines, but the lives of the people of the Philippines will never be the same.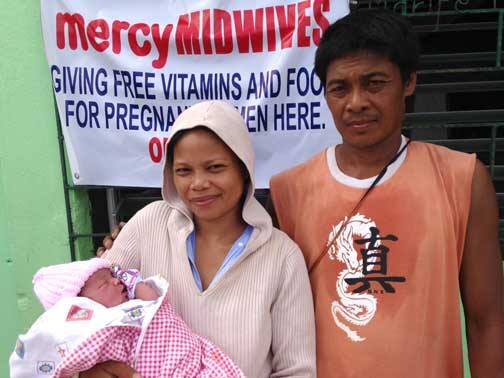 "When the disaster struck in the central Philippines last month, God impressed upon Mercy In Action to set up a birth tent in the devastated areas of the Visayan islands. Mercy In Action is an organization founded over 25 years ago by midwife Vicki Penwell, and exists to provide mercy ministry among the poor around the world. Our focus, and greatest passion, is maternal and newborn health, as well as child health under age five, because these are the most vulnerable populations in the poor areas of the world. We have been working in the Philippines for over two decades, and to date, Mercy In Action has helped over 12,000 babies into the world, free of charge, among the poorest of the poor.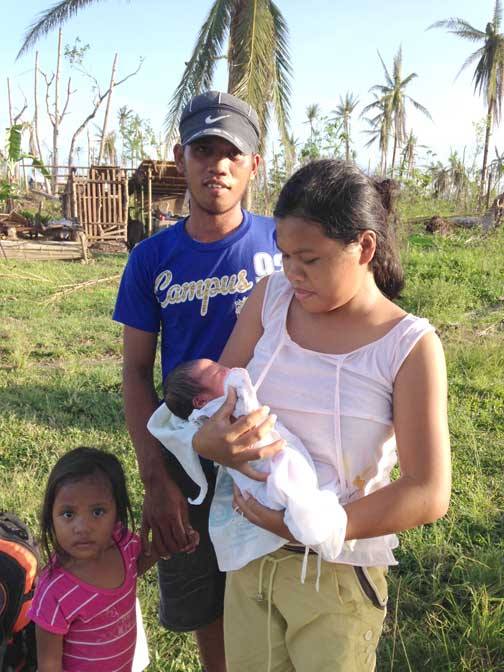 "It is estimated that a baby is born every 2 minutes in the central Philippines, so the government was calling for mobile birth units as a huge need. Only a week after arriving and setting up our mobile birth tent in Dulag, Leyte, Philippines (in a roofless school where the local government put us as it is the best location with tile floors and walls), we already have over 400 women in our care, and last night 3 babies were born in the same night! We are also handing out food and high-protein biscuits, and partnering with other organizations to provide much-needed medical care. Many, if not most, of the people we encounter are homeless, and nearly all have lost one or more loved ones.
"Just after Thanksgiving, I contacted Beth Learn, owner of Fit2B, to ask if she would be interested in sharing on Facebook about the work of Mercy In Action to help raise awareness. You see, our regular donations are enough to fund our 'regular' clinic in Olangapo, Philippines, and we don't have the funding in place to support this mobile birth tent without the generosity of people who care! Beth went above and beyond what I was hoping for when she not only donated personally, but gave half of Cyber Monday and Giving Tuesday sales to Mercy In Action! A huge thank you to Beth and Chris at Fit2B for truly reaching moms at their 'core' – the basic and yet essential need for safe, compassionate midwifery care.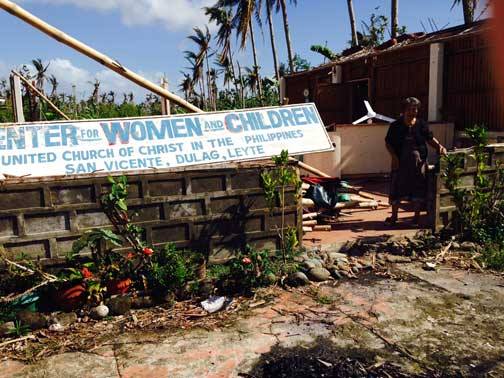 "Beth also asked me to write this blog post to further share about Mercy In Action. On a personal note, I have been involved with Mercy In Action since 1999. I completed my midwifery training with them, after which time my husband and I served three years full time working with them, and have since served on the board and currently as the director of Distance Midwifery Academics in a US-based location.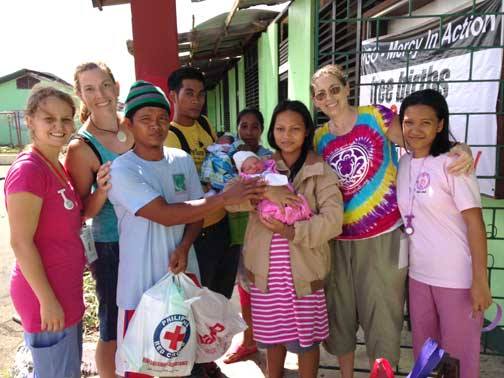 "If you are interested in following us, please find us on Facebook, and read more about us on www.mercyinaction.com Please consider giving generously to support moms and babies in the Philippines this Christmas season, either through a one-time or regular monthly donation. Thank you and God bless!"
Kristen Benoit, LM, CPM, Distance Academic Director for Mercy In Action
Note from Beth: Can you imagine birthing in a situation like that? Wouldn't it be wonderful to have such a lovely group of trained midwives to love you, comfort you, care for you and even take you home and be sure you have what you need? I've got a few ideas up my sleeve to support this group more, so stay tuned for that, but meanwhile, please consider clicking on their page and donating to them! Or gather some friends and put together a box of supplies to mail them! So many ways to help! Thank you so much, Kristen, for writing that for our readers to learn more. May our Creator who weaves those babies together in their mothers' wombs – even in the midst of such desolation – continue to equip and empower you and your ministry to save those precious lives. Selah! This last picture I'll leave you with really gripped me… her head on a satchel {fights back tears}