I never tire of talking about abs and bellies and diatasis, but how about I take a mini break and give you a peek into my current life? Six months ago, my family ditched city life in Portlandia, sold our .16-acre lot and 1,700 sq. ft. bungalow, and moved to a 1,400 sq.ft. "fixer upper" a 7-acre farm in rural Washington State. For my husband, moving to the country has always meant goats… and eating lots of peaches. He and I both grew up on farms, so moving to the country has felt like coming home.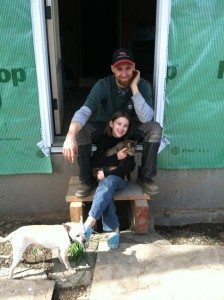 So yesterday, after mending fences and watching umpteen videos about milking and caring for goats, we purchased two from a local farmer: Daphne and Persephone. They are cross Alpine/Nubian and likely both pregnant. We brought them home in the back of our minivan, and the more docile Daphne went peacefully into the barn, lulling me into the false belief that all was well and I could let down my guard. Hindsight: she probably didn't fight much because she was engorged and didn't care to run. But "Persy" on the other hand…let's just say that fitness and farm life collided in a big way when she pulled a U-turn in the barn, drug my daughter for a couple feet (thank the Lord she let go) and then took off down our quarter-mile driveway.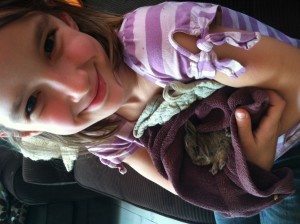 Have you ever experienced a surreal moment where you're trying to decide if what you're chasing is worth it? There I am sprinting after that stupid (smart) goat, leaving my kids bawling as I holler back at them to go home and stay there! And I'm wondering if I give up, go back and get the van and my littles, or keep running. I took a belly breath, told myself "tummy tight" and kept running.
That wretch went right out onto the main road! Cars were swerving because our drive is on a blind corner. It's a blessing that no wrecks happened. So there we are, this little nanny goat and me running up the yellow line on a rural road. One driver rolled down his window and yelled, "At least yer in shape!" Another driver rolled down her window and said, "I know a good vet if this doesn't turn out good!" That energized me again to run a bit faster.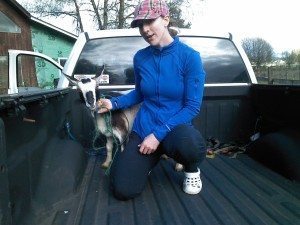 Finally, once enough cars had slowed and realized my predicament, a few drivers responded to my wildly flapping arms and cries for help, and they wedged their vehicles sideways in the road and jumped out to help me catch the beast. She was so fast that I was still a few car-lengths back watching them chase her round and round their rigs! Oy! That same driver ended up being a lovely bartender who offered us (me and the goat) a ride back to the house after we caught Persy. She took this pic of me and Percy in the back of her truck and texted me later to say I'm fondly known at the Sportsman Bar & Grill in Ridgefield as "The Goat Lady." Awesome.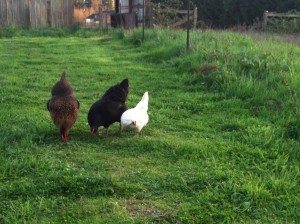 That's how this blog was started: because I posted this status on our Facebook fan page last night: Don't let my "gentle" workout style fool you. I haven't done any sprint training in YEARS, yet today I sprinted across a field, over a fence, and a quarter-mile down a country road to catch a blasted goat that got loose! We stopped traffic. Someone muttered, "Well at least yer in shape!" Funny thing was that I was in workout gear and crocs. Should I post a picture of me and the goat hitching a ride home in the back of someone's truck? #farmGIRLfitness #realMOMrealFITceo #girlsGONEcountry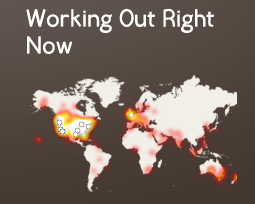 So these are some snapshots of my life. It's real. It ain't rich. We are clawing for an existence in this world just like each of our members. Fit2B Studio has been raised up from scratch over the past three years, and while our videos are top notch and I look real "purdy" in them, as my husband would say, there is real dirt under my nails and real brambles in my fields and an iron-stained utility sink in my unfinished kitchen and a certain smell in my son's bedroom and I spilled the fresh milk from the goat this morning… And I'm okay with that. Because this is my life. And it is beautiful <3 Thank you for reading!