Enter to win a pair of Terra Vida's from Unshoes, a Tummy Team e-course or membership, Fit2B 1 Year Membership, a Homemaker's Friend 2023 planner and a Fit2B Swag Bag!
Fit2B opened its online portal doors to the public on October 1st, 2010. We had 10 precious members by the end of our first month. At the end of our first year, we had 40. At the end of our 2nd year we had 240.
Then we hit that beautiful tipping point that every business and ministry prays for as word spread about our unique style and method of family-friendly TummySafe fitness for women experiencing diastasis recti, prolapse, hernia, knee pain, back pain… And here we are 12 years later with members in 40+ countries, celebrating with a HUGE SALE from September 30th – October 3rd and giving some gifts to you!
Each of these items are products we have used, and we love these companies. Here's to you entering and winning! Let's go!
I am heading into my 7th year of using the homemakers friend planner. I rely heavily on the weekly, monthly, and yearly sections + the project section to keep my life & business going. One thing I deeply appreciate is how these planners are always updated and better each time I get one.
Use coupon code: 2023200 for $2 off!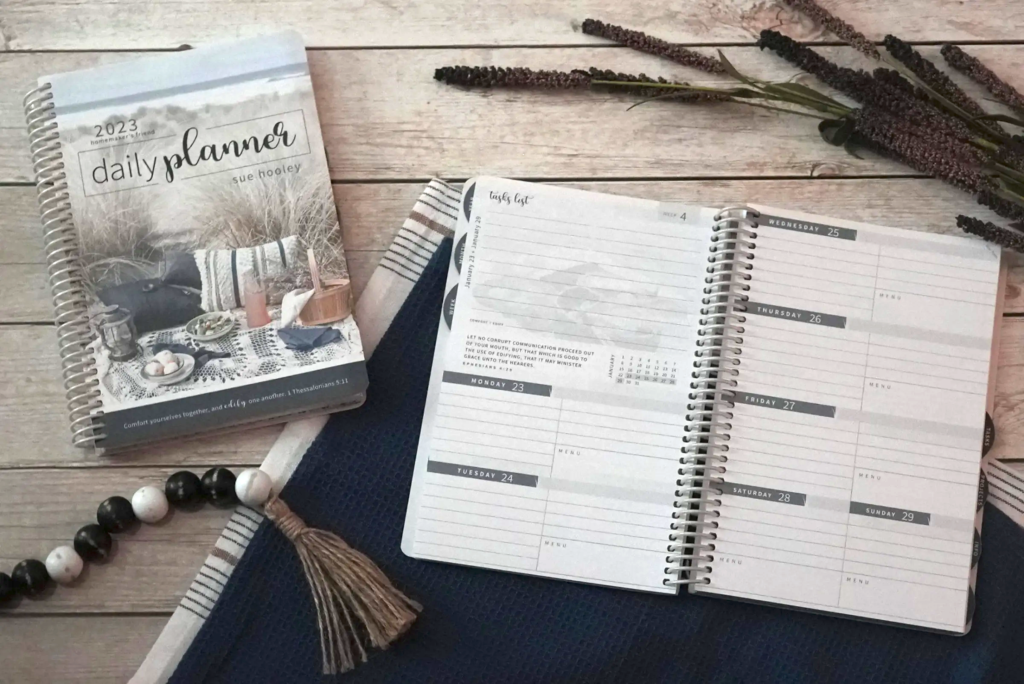 You have hundreds of tasks, appointments, and ideas to juggle while giving your time to nurture and bless your family and others. With features that have been refined over the 14 years since it was first introduced, the Homemaker's Friend Daily Planner helps you fight off that frazzled feeling and stay focused each week.
Two New Features for 2023!
Perforated corners on weekly layout pages and a magnetic bookmark for your convenience.
Homemaker's Friend Planner brings organization to days and duties.

Customers who buy this planner find freedom from overload and have more control of their schedules.
Click below to register to win:
The Tummy Team is an International online physical therapy clinic.  They help you restore your core. Relieve your pain. Reclaim your true self.  Book your free 15 minute phone consult here.
The Tummy Team is giving away a free Tummy Team Course or 12 month Membership (for alumni). Choose from 12 e-courses.
Use code FIT2B for 10% off your purchase!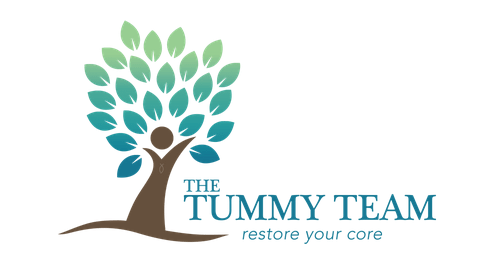 Here are a few of their most popular courses.  Browse their shop and pick the course that you would like to try.
Prenatal Core Training is a 6-week online program that systematically and safely prepares internal core and pelvic floor muscles for the connection and coordination required for pregnancy, labor, delivery, and birth recovery.
This course is good for: Any expecting mother who is past her first trimester but still has at least 6 weeks left in her pregnancy. It is especially beneficial for pregnant women suffering from diastasis recti, back pain, pelvic pain and those with a history of a previous difficult delivery, C-section, or traumatic birth.
Core Foundations is an 8-week online program to build the foundational strength of your internal core muscle and gradually integrates that essential strength into your everyday life.
This course is good for: Anyone with functional core weakness, low back pain, diastasis recti, pelvic floor weakness, sciatica, sacroiliac instability, rib pain, abdominal hernias, upper-back pain, post-surgical rehabilitation, and postpartum birth recovery.
Floor of Your Core is an 8-week online program that systematically rebuilds the foundational strength of your internal core and your pelvic floor muscles and gradually integrates that essential strength into your everyday life.
This course is good for: Women struggling with pelvic floor dysfunction; stress or urge incontinence, pelvic prolapse, constipation, pelvic pain, pelvic instability, or pain with intimacy.
Click below to register to win:
Fit2B allows you to stream tummy safe fitness wherever you are.  We offer over 300 professionally filmed workout videos.  We have workouts for everyone, including kids, in every fitness style ranging from gentle to challenging, short to long all diastasis aware.  We offer 16 e-courses as well.

Click below to register to win: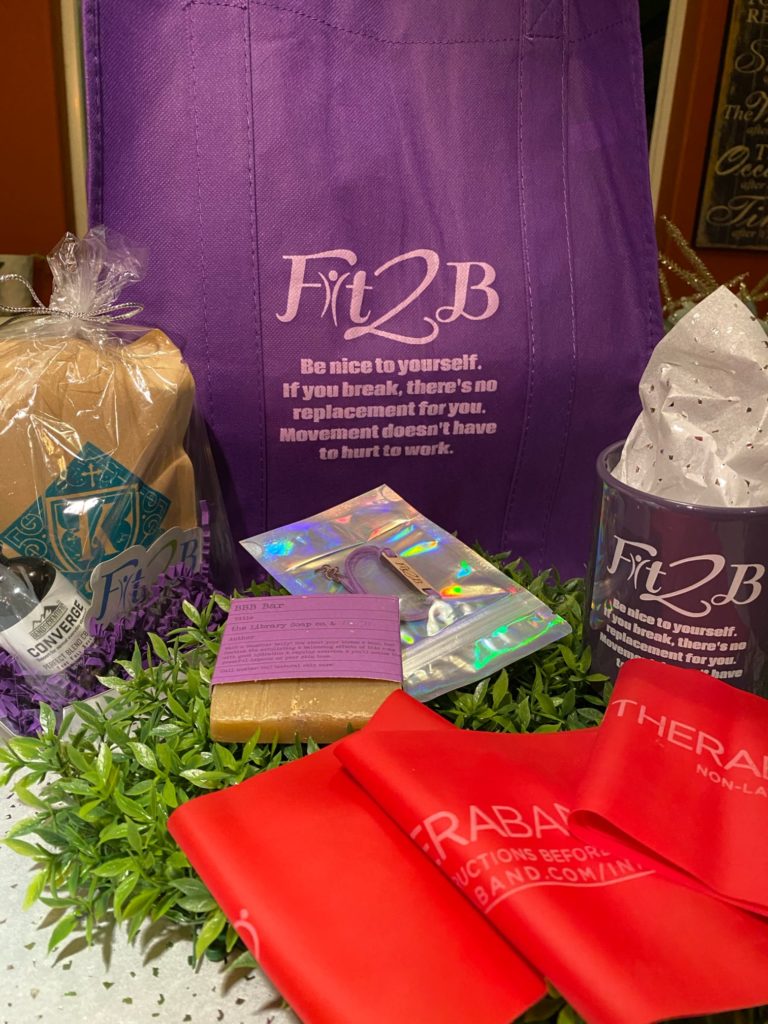 Enter to win a Fit2B Swag Bag!
Click below to register to win:
I've followed Unshoes for a while on instagram and love what I see, so I finally asked them to send me a pair to try. Their unique and personalized sizing process is fabulous. Want more padding? Want a narrower sole? Want a wider toe area? Want your toe strap in a different spot? You got it!
Each day we are bombarded with subtle messages that imply that we are not good enough. There is a never ending supply of products that supposedly do something better than what you could do on your own. I like Unshoes because their message is the opposite. They exist to help us move naturally and comfortably in our own skin. They believe we're already functional,from the ground, up. Unshoes creates minimalist sport sandals that strike a unique balance between ancient and contemporary design which I find very appealing.
Unshoes is giving away a pair of Terra Vidas! The Terra Vida is not just a "lifestyle" shoe, it is a movement lifestyle shoe! It is designed as a versatile everyday shoe for active people that will move with you in a wide variety of situations. It features elastic so you can slip it on and off easily, but it has a more snug fit around the ankle so that it is secure as you move. This vegan shoe is made of 100% hemp canvas with a brushed 100% cotton liner. This model features a thin 6mm stack-height. As always, it is made in the USA, is ultra-lightweight, zero-drop, flexible, and has a roomy toe box to allow your toes to function naturally! The hemp canvas will stretch and mold to your foot after a short break-in period.
Here's a code for 10% off a pair of Terra Vida's expires on 10/6:  Terra10   
Enter to win a pair of Terra Vida Unshoes!
Click below to register to win:
Don't wait to enter to win!
Giveaway Entries CLOSE at midnight pacific time on September 30th, the same day our SALE starts 😉