Fit2B Studio offers family-friendly workout videos online.
Gentle. Modest. Wholesome. Uplifting. Germ-free. Effective.
Click this button to see what we offer our members!
∞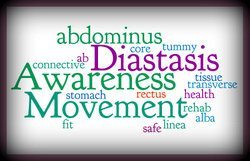 Fit2B Studio is involved in the Diastasis Awareness Movement, so most of our workouts are "tummy safe."
This means we work your core without damaging your abs.
You see, core strength isn't about how many crunches you can do or how long you hold planks.
Click here to take a simple test of your true core strength today!
∞
Not ready to pay just $9.95/month for access to all our streaming workouts?
Streaming means no downloads, just click and play.
Well, we also provide custom DVD orders. Choose three titles and order!
Click to discover how you can customize your own DVD today!
∞

We take care of you from the inside out here at Fit2B Studio, LLC.
If you're looking for an essential oil, plant-based skincare line, please check out our private label "Fit2B on Your Skin" products for parents and babies.
Click HERE to visit our skincare line!
If you have any questions about our services and products, please contact us today!